Each year, we find good homes for thousands of stray and abandoned animals.
Every day we have more than 220 dogs, puppies, cats and kittens in our care.
We provide each of these frightened, and lonely pets with temporary shelter, giving them food, love and all the vet treatment they need. And our aim is always to help them to be healthy and well behaved so they have the best possible chance of finding the new home they deserve.
AWL has been here for every dog and cat since 1964, yet we receive no direct government funding.
It costs around $7,000 every day to care for our animals in our Animal Care Centre. And this is where you come in.
Now, more than ever, we urgently need your support to care for the lost and abandoned animals who are going to arrive at our gates tomorrow. And the next day, and the day after that.
Your sponsorship will provide blankets, toys and treats, food, training, grooming and attention from our vets.
Your name, company name, and message will have pride of place on our cat sponsor wall in the Animal Care Centre's impressive catwalk. Plus, your name or logo will be acknowledged on the screens throughout the centre.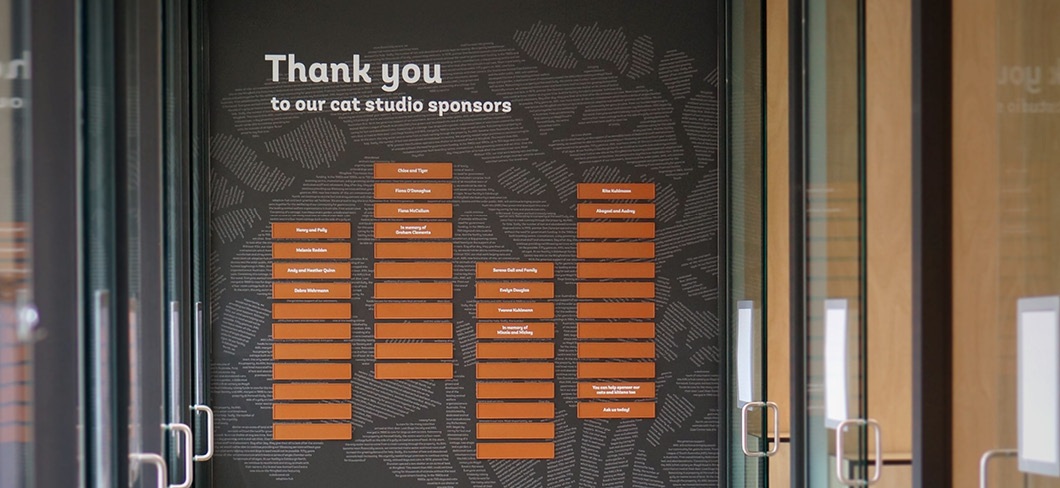 Sponsor a cat studio
For $1,500, you contribute to the care of each new cat that arrives our state-of-the-art cat studios.
Sponsor a dog kennel
For $500, you can make sure there's always somewhere safe and warm at AWL for lost and abandoned dogs to call home while they wait to find a family.
To learn more, call 8348 1300.