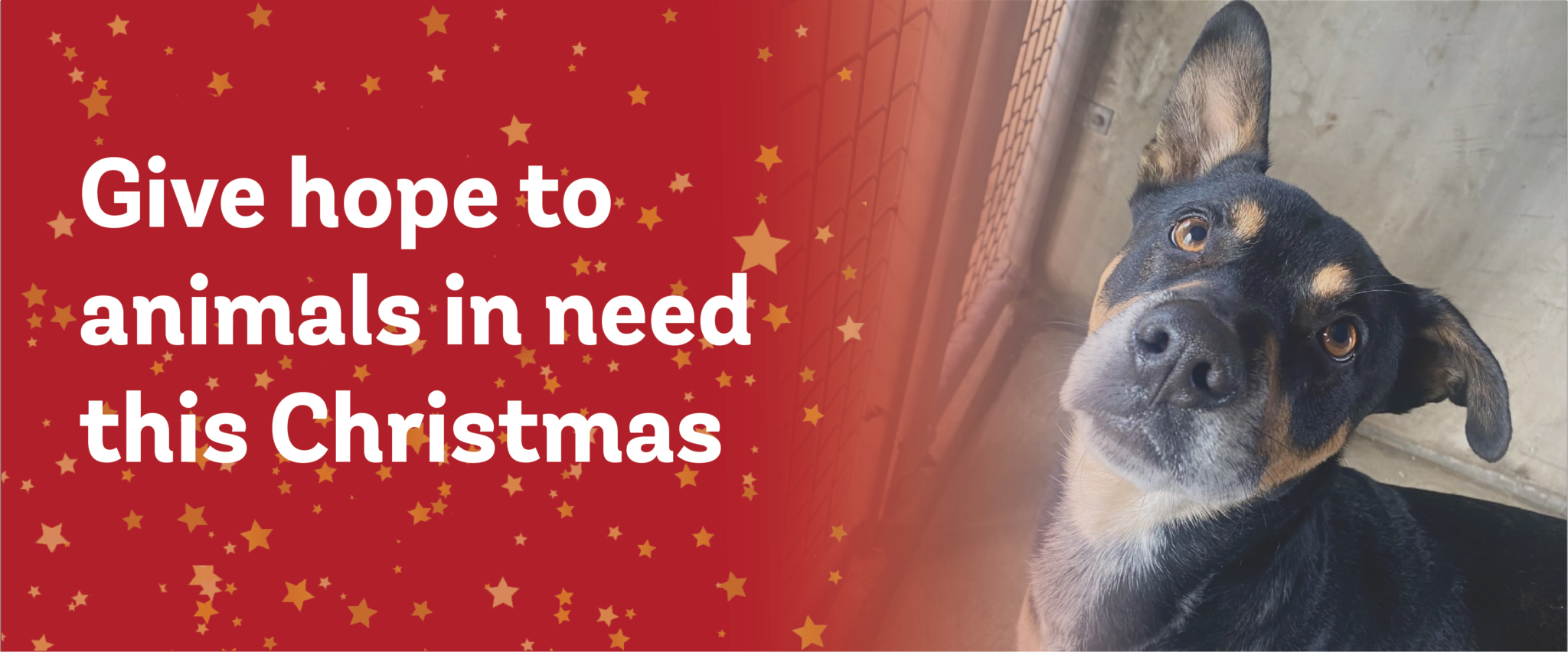 Christmas is one of the busiest times of year at our shelter. Right now, we have more than 700 cats and dogs in our care - we are bursting at the seams with so many animals who need shelter, food and vet care while they're waiting to find their forever home. Animals just like Linus…

Linus, a sweet 5-year-old cat, was found wandering the streets - hungry and frightened, this cat was in desperate need of our help. During Linus' initial health check, our vet team saw that he hadn't been looked after for a very long time - all of his incisor teeth were missing, and he was covered in wounds and scabs. This poor boy had been through such a rough time, but we were determined to help him.
Our vet team scheduled Linus in for routine surgery to remove a small lump on his side, but Dr Michelle was shocked by what she found during surgery... She discovered pellets in Linus's abdomen; this poor cat had been shot with an airgun! "It was absolutely heart-breaking to find the lead pellets in his body. This poor cat must've been in so much pain, it's remarkable that he is still able to walk on that leg!"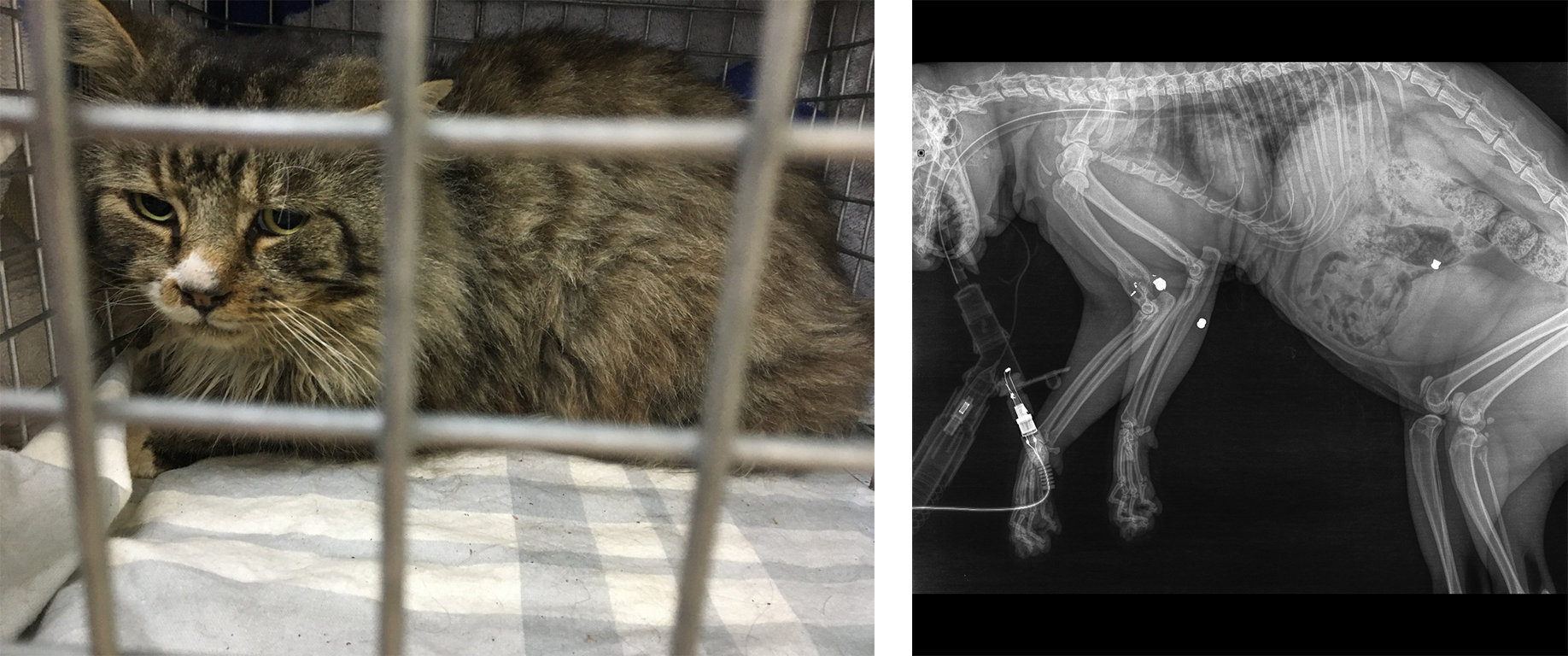 Dr Michelle found four lead pellets lodged in Linus' body - this poor cat would've been in so much pain.
Linus is finally on the road to recovery after receiving the vet treatment he needed. But, like the hundreds of other animals in our care, he still needs support before he can be rehomed.
Like Linus, many of the animals in our shelter have had a rough past – we don't know what's happened to them, but we do know they deserve a second chance at a happy new life.

Extensive vet treatment can take a great deal of time and resources, but we want to make sure that every animal gets the care they need, no matter how long it takes.

AWL gets no government funding, so we rely on support from animal lovers in the community to help all of the cats and dogs that arrive at our shelter. We desperately need your help to provide food, shelter, vet care and love for the hundreds of animals that will be in our shelter over the Christmas period.
A kind donation from you today will mean so much to these vulnerable and frightened animals - your generosity will give them hope and a bright future full of happiness.

Will you make a kind donation to help animals in need this Christmas?