Charlie came to Animal Welfare League after his elderly dad could no longer care for him. He was well-loved – that much was clear – but he was suffering with a large lump on his groin which, at first glance, appeared to be a tumour. Despite the discomfort he was in, Charlie was sweet, cuddly and playful - even though he was getting on in years, this resilient dog refused to give up.
Wasting no time, the vet team organised an ultrasound for Charlie's lump, and found that he was suffering with a particularly severe hernia. If left untreated, the hernia could be life threatening for this poor little dog... Every time he ate, Charlie faced the possibility of an intestinal blockage that could turn into a life-threatening emergency, so the vet team knew they had to act fast.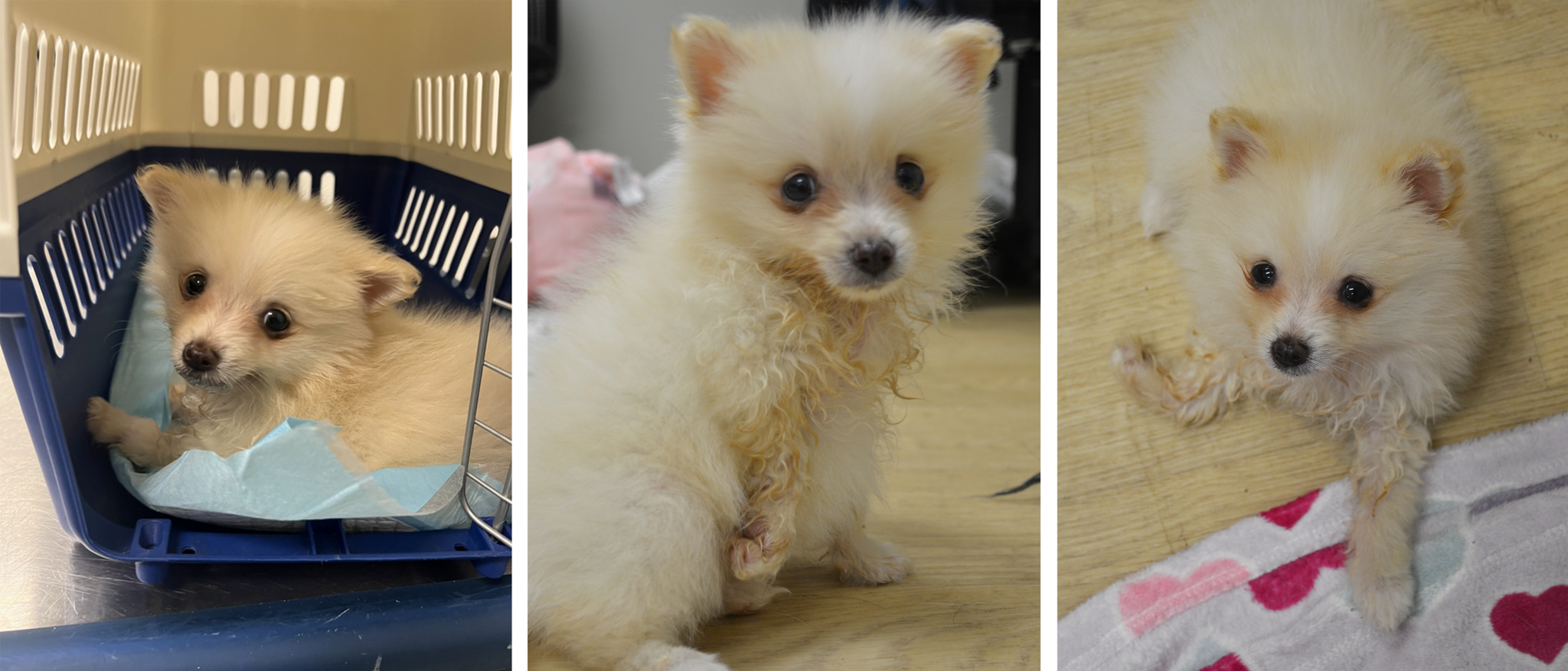 Our caring vet team knew they had to act fast, getting Charlie into surgery straight away!
After his surgery Charlie's little body was still recovering, but his eyes shone with gratitude. This sweet dog was surrounded by the love and support of caring people like you, and with that he knew everything was going to be okay. Charlie spent the next few months recovering from his ordeal in a safe and comfortable home with Emma, AWL Behaviouralist and dedicated foster carer. While Charlie was recovering in foster care, Emma saw his true personality flourish; "He's very playful, he loves his toys, he's an affectionate little man and he won't let you leave for work until he's given you goodbye kisses."
Love gave Charlie a second chance at a life free from pain and full of love, and he will always be grateful for that.
Like Charlie, many of the animals in our shelter need emergency vet care before they can find a loving family. Your compassion can give them a second chance at a happy new life filled with the love they deserve. You can help mend their broken hearts.

Showing these animals how much they are loved and helping them learn to trust again takes a great deal of time and resources, but it's worth it when you see in their eyes just how grateful they are.
AWL is 100% community funded, which means dogs like Charlie rely entirely on support from animal lovers like you. A thoughtful donation from you today will provide vet care, shelter, food and toys for animals in need - your generosity will give them hope for a bright future full of happiness.

Will you open your heart and make a kind donation to show your love for animals in need?