Barney, a sweet 2-month-old Pomeranian puppy, was brought to us with a severe leg injury; the bones in his front leg were misaligned and his leg was completely unusable. It was bent and lifeless and the poor puppy was forced to constantly drag it along the ground when he walked.

No one knew how long he had been suffering from this injury – all we knew was that without treatment, Barney would've suffered constant pain from dragging his leg around, and would never have use of his leg.
The procedure to fix Barney's leg was a complicated one, but his fighting spirit and enduring smile gave the vet team confidence that he would be strong enough to pull through. Dr Michelle said "Young animals like Barney do heal quite quickly, but the complicated nature of this surgery meant we had to be very careful not to interfere with any of his growth plates. If these are affected during the procedure, it could mean that his other bones might not develop properly."

Like every animal who spends time at Animal Welfare League, Barney deserved the chance to live a normal life. He deserved a home where he would know what it feels like to be loved unconditionally, and he deserved to be given a chance to live a life with all four legs. We knew we had to do everything in our power to change this little dog's life, so we booked Barney in to see an orthopaedic surgeon.
If you're able, please consider making a kind gift today to provide love and care for animals with serious injuries like Barney.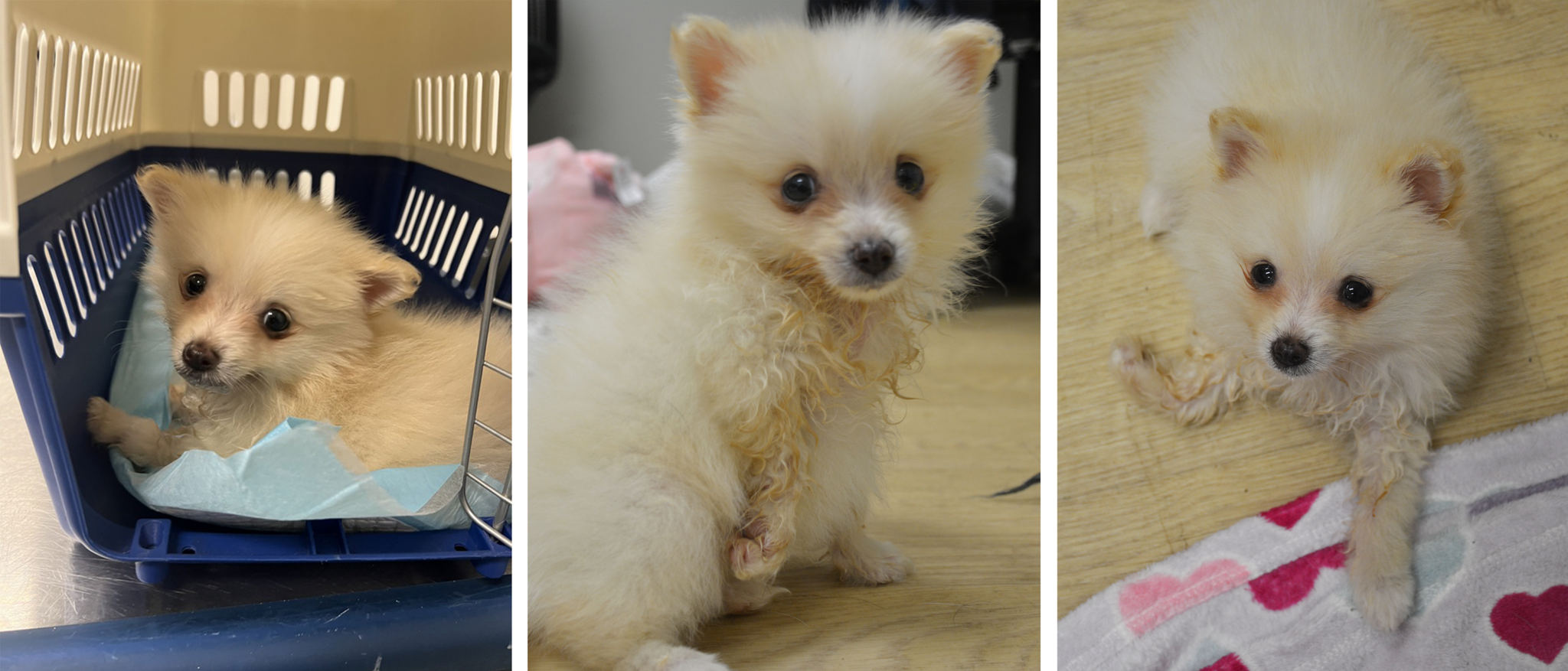 Poor little Barney couldn't use his front leg at all, his elbow bones were completely misaligned!
Dr Michelle visited Barney the day after his surgery to check on his progress; "When I visited him the next day, he was doing so well! He was more affectionate than ever – it was almost like he knew we'd helped him."
This sweet dog was surrounded by the love and support of caring people like you, and with that he knew everything was going to be okay. Barney spent the next few months recovering from his surgery in a safe and comfortable home with his foster carer, Amanda. While Barney was recovering in foster care, Amanda saw his true personality flourish; "He's the happiest little dog I've ever met, you'd never know he'd just had major surgery!"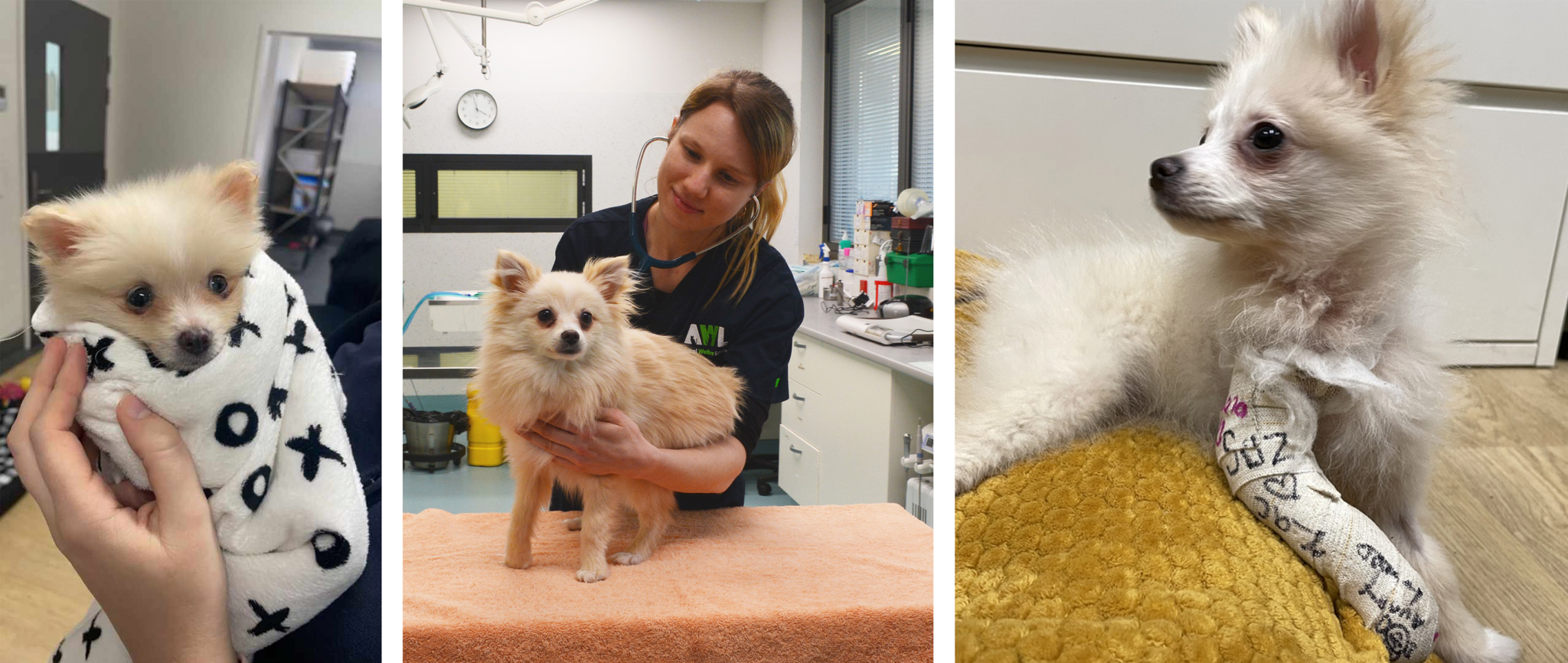 Love gave Barney a second chance at a life free from pain and full of love, and he will always be grateful for that.
Like Barney, many of the animals in our shelter need emergency vet care before they can find a loving family. Your compassion can give them a second chance at a happy new life filled with the love they deserve. You can help mend their broken hearts.

Showing these animals how much they are loved and helping them learn to trust again takes a great deal of time and resources, but it's worth it when you see in their eyes just how grateful they are.
AWL is 100% community funded, which means dogs like Barney rely entirely on support from animal lovers like you. A thoughtful donation from you today will provide vet care, shelter, food and toys for animals in need - your generosity will give them hope for a bright future full of happiness.

Will you open your heart and make a kind donation to show your love for animals in need?