If you talk to any pet owner, they'll probably tell you that their pet isn't always a perfect little angel!
Pets are thinking and feeling beings with emotions of their own. Sometimes they do not know what you are asking of them. Sometimes they are too excited or stressed to listen. Sometimes they don't feel well and would prefer to be left alone.
Many pets are surrendered due to behaviours an owner does not feel they can manage. In reality, most of these issues can be solved through increased exercise, enrichment and reward-based training, which can be beneficial for both you and your pet.
Here are a few common problems encountered by people who are thinking of surrendering their pets, and ways to create a healthier, less stressful home environment for everyone concerned.
First things first, rule out medical
When we are feeling sick, we tend to behave differently. A trip to the Vet is the first step in addressing any behaviour concerns. A Vet Behavourist will be able to conduct a physical exam and also a behaviour exam. They can also advise on any medicinal tools that can be used to assist.
Use positive reinforcement
Positive reinforcement is a great way to train your pets. It involves rewarding and encouraging behaviour you want to see more of from your pets, rather than punishing them for behaviours you want to discourage. For unwanted behaviours, we ignore them until the dog stops, then reward them when they return to being calm. We can also divert them to a positive behaviour such as returning to you or a sit.
All you need to do is choose a reward that you know your pet enjoys – it could be treats, toys or praise – and give it to them when they exhibit the behaviour you want to see. Getting to know what rewards your pet enjoys is key – we do this by offering a range of different toys, treats and smells and list which ones the animal is most interested in.
My pet is too destructive
Most pets have a natural urge to chew on or scratch furniture and other items around the home. The good news is that it's often really easy to fix!
One of the most common reasons for pets to chew items or furniture is boredom. Providing your pets with plenty of exercise, a variety of toys and opportunities to play with you is a great way to prevent this. During walks, it is important they are given time to sniff. Exploring their environment through scent is a big stress reliever.
Cats, for example, have a need to scratch things, so it's a good idea to keep a couple of scratching posts around the place for them to enjoy. Scratching posts come in both horizontal and vertical styles. It is important you purchase a scratching post that matches their preference. When your cat is scratching, observe whether they are reaching up and clawing in a vertical position or if they prefer scratching horizontally (ie, carpet).
When it comes to dogs, especially puppies, they do not know they aren't supposed to destroy things around the home. Luckily, there's a really easy way, using positive reinforcement, to stop them from doing this.
When they begin to chew on something they're not supposed to, just redirect their attention to a toy and reward them with a treat. Eventually, they should begin to choose their toys over your possessions!
If they do not choose their toys or treats, try offering them higher value rewards such as small pieces of hot dog, string cheese, or the toy they enjoy playing with the most.
Another great way to ensure your pooch doesn't chew household items is to ensure they are exhausted from having too much fun! Regular exercise and playing games are great ways to do this, and using food puzzles and placing different scents (ensure they are non-toxic) around the home for them to exercise their mind.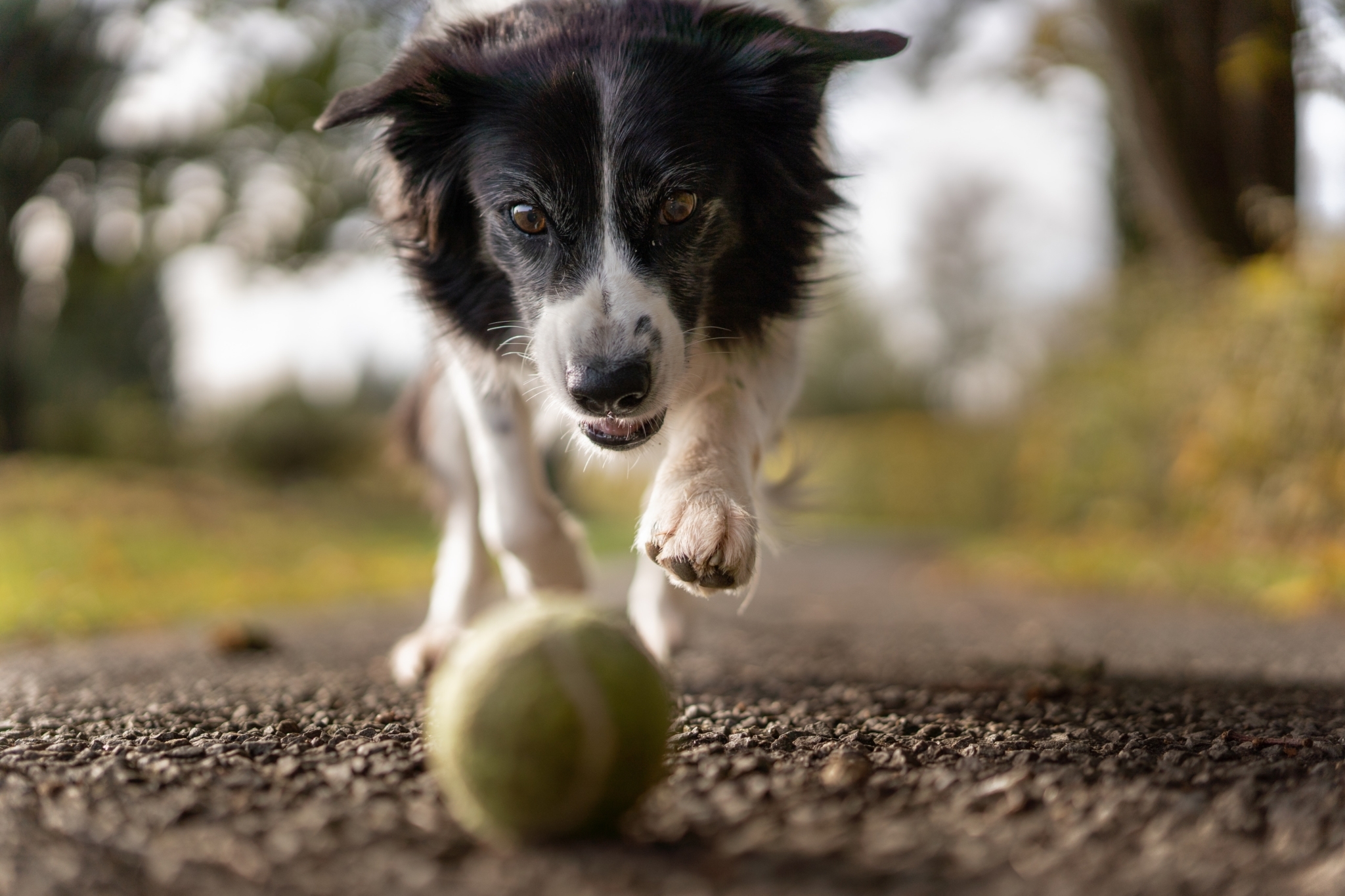 My dog resource guards
Resource guarding is a behaviour in which dogs protect certain items such as food, toys, or other objects from other animals or people. Some dogs even resource guard their owners, which can become problematic.
This behaviour should be addressed as soon as possible to prevent it from becoming a more serious problem. Thankfully, there are ways to do this!
Managing their environment is best. Giving them lots of space when they are with something they find valuable is important. If you have multiple dogs, feed them in separate areas away from each other, and keep toys out of reach when they aren't being used.
You can train your dog to feel more comfortable by giving them something positive when you approach the resource they find valuable.
For example, if your dog starts raising their lip or becomes tense as you approach their food bowl, they might feel anxious about how close you are.
You can change their response by having a piece of food that is tastier than what they are currently eating and take a step towards them.
The moment you see any change in behaviour (eyes widening, body tensing up, eating more slowly), throw the high value food near their bowl.
They will likely move their head out of the bowl to eat the tasty treat. Walk away completely then you can reattempt this. We do 3 tasty treats for each meal.
Remember, it is always best to leave an animal alone when they are eating. It is important to not try to keep removing their food or toys. This will make the dog feel they need to step it up and creates further resource problems.
If the behaviour is becoming too difficult to handle, we recommend contacting a professional rewards-based Vet Behaviourist or dog trainer.
My pets are always escaping
This is a pretty common problem, and there are ways to prevent it from happening. The first is to ensure that your pet is exhausted by all the exercise and fun you have with them.
If your pet is bored, they are more likely to try and escape to find something to do. Regular exercise is a great way to stimulate their mind. You can also purchase toys or puzzle feeders to keep them occupied, which will stimulate their mind and tire them out, making them less likely to escape.
You can also search your home and yard for any locations where you think they might be getting out and secure that location. Bins up against the fenceline or gate is a common escape tool. Look for holes or gaps in and under the fencing.
Putting a camera in the backyard to observe behaviours when you are not home is very helpful.
If you have tried all of the above, we'd recommend speaking with a Vet Behaviourist or dog trainer that usually positive methods to modify behaviour. They can help you understand your pet's behaviour and provide solutions to prevent future escapes.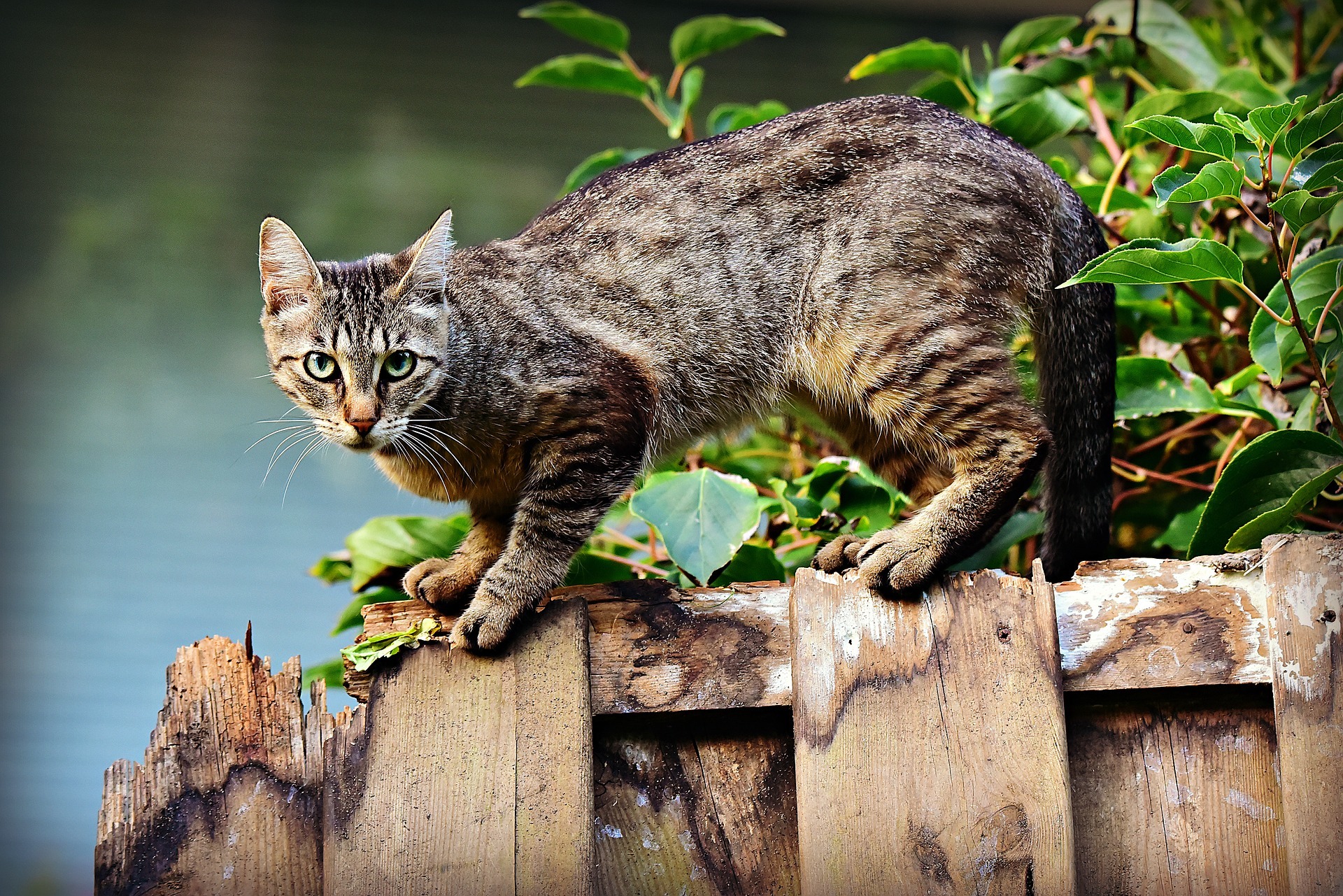 My pet isn't getting along with my other pet
The first thing you should do if your pets aren't getting along is keep them separated while you find out what is causing the problems.
Pairing rewards when the animals can hear, smell or see each other is essential. This way they learn good things happen when they are in each other's company.
The first step is to rule out any medical causes for the behaviour by making an appointment with your Vet.
If the behaviour is being caused by resource guarding, you can take the appropriate steps outlined earlier in this article.
Once you attempt to reintroduce them, monitor their interactions carefully. If the behaviour continues, it might be time to seek help from a professional.
My pet is becoming aggressive towards my children
If your pet is exhibiting inappropriate behaviour towards your children, it's important to take immediate action to ensure their safety.
The first step is to rule out any medical causes for the behaviour by making an appointment with your Vet.
You should also teach your children how to properly interact with animals. Explain to them how to approach the pet in a calm and non-threatening manner. Make sure they know not to pat the animal while they are eating or sleeping and teach them how to recognise the signs that an animal is uncomfortable.
If the problem keeps getting worse, you should seek advice from a professional animal behaviourist.
Teaching your pet is a great way to form a bond with them
Setting aside 10-15 minutes each day to teach your pet different skills can be incredibly beneficial for both of you. It will help you build a strong relationship with your furry friend, which is essential for a happy life together.
Any pet owner will tell you that having a strong bond with an animal is one of the best feelings in the world. Building that bond through teaching can be a challenge at times, but the end result is something that many pet owners cherish: a lifelong bond with their best friend.
With patience, consistency and the right teaching techniques, you can help your pet learn what is and isn't appropriate behaviour, and strengthen your bond with them in the process!
For more training and behaviour advice, click the button below!