Individual cremation
Your pet is collected from your vet or home and returned within three business days. All private cremations are conducted in single-chamber units.
We track each step of your pet's journey with us using specialised processes. This means that only your pet's ashes will come home to you.
Our fees include weekday collection from your vet, excluding equine cremations.

| | |
| --- | --- |
| Exotics and pocket pets (<2kg) | From $170 |
| 2-50kg | From $320 |
| >50kg | From $375 |
| Equine | From $1,800 |
Communal Cremation

Your pet is cremated with other loved pets and their ashes are respectfully returned to the earth. You can also choose to have a portion of their ashes placed in the Ossuary in our memorial garden.
| | |
| --- | --- |
| Ashes returned to earth | From $55 |
| Ashes placed in Ossuary | From $110 |
| Equine | From $640 |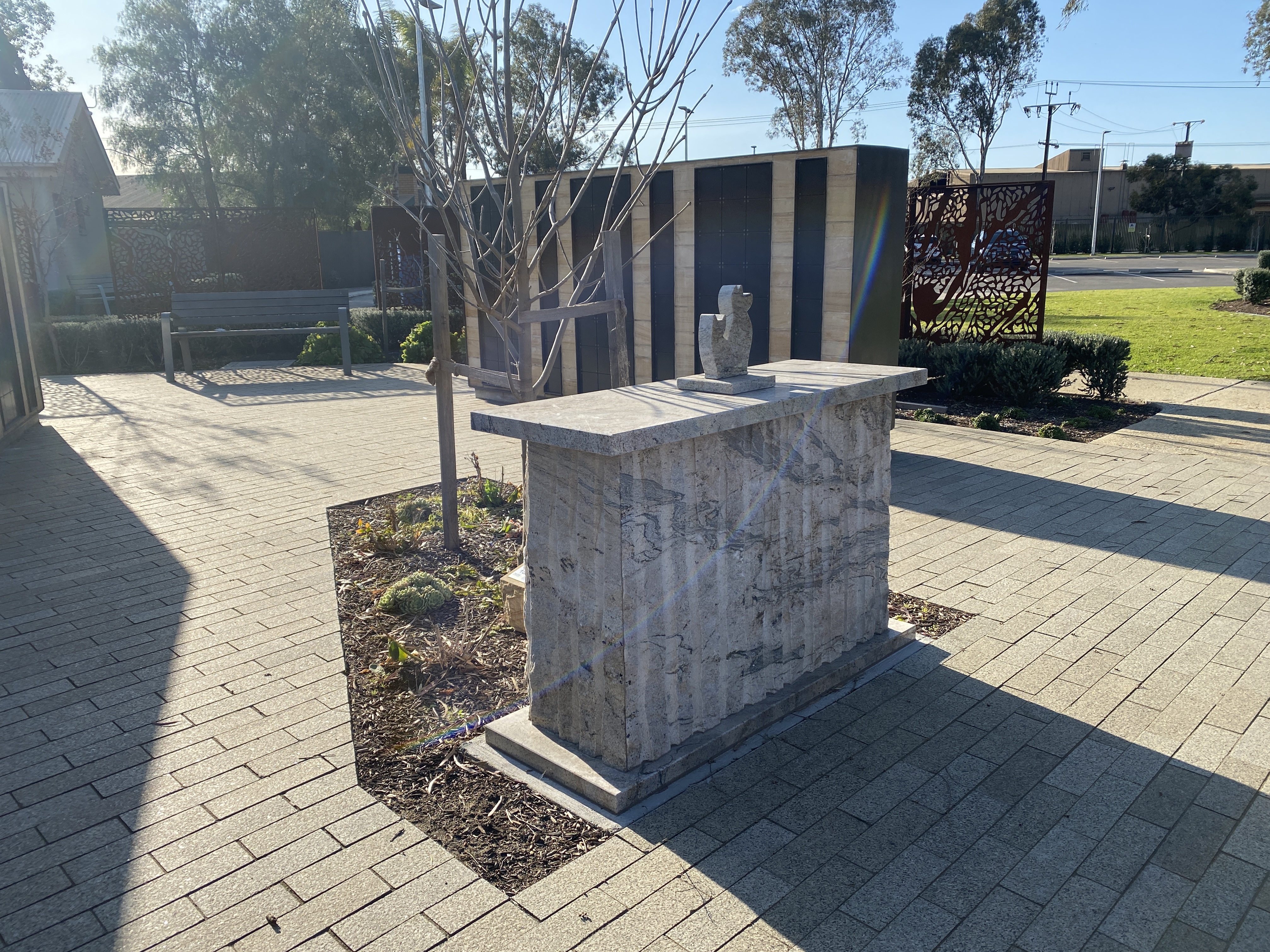 The Ossuary in our Memorial Garden is a lovely area to sit and remember your furry friend.
Equine cremation options and prices

Trust AWL's cremation team to cremate your beloved horse with dignity, right here in South Australia, using the most advanced technology available.
Our largest cremation unit is suitable for entire horses, or any large animal.
AWL's carefully monitored tracking system ensures that the ashes are returned, accompanied by a Certificate of Cremation to guarantee that they are the complete ashes of your horse.
Private individual cremations start from $1,800 including a beautifully designed woven willow casket. We will choose the correct size for your horse's ashes.

Memorial wall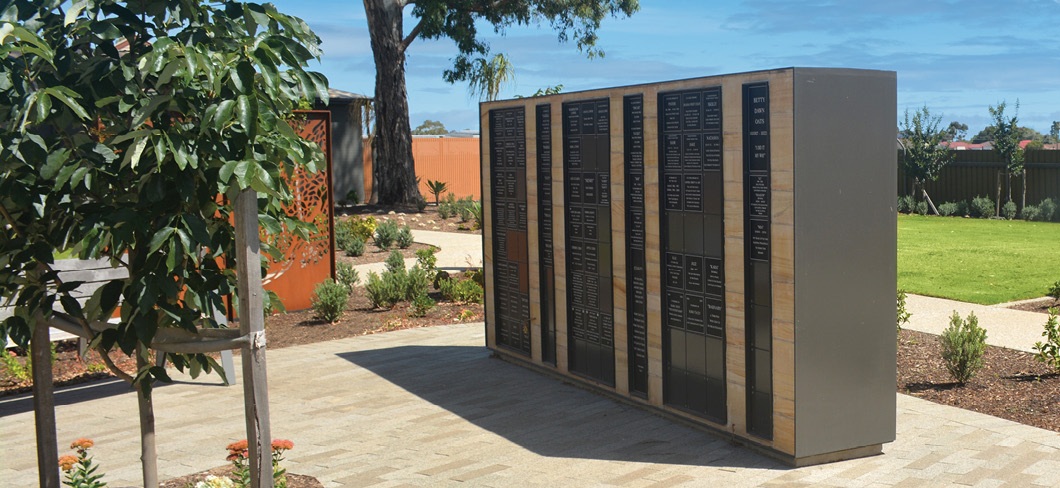 AWL's beautiful and serene memorial garden is specially designed for your pet to rest in a tranquil setting.
Your pet's ashes will rest peacefully in our memorial wall, at our Wingfield site, complete with your choice of wording on the plaque.
From $535. Does not include cost of individual cremation.

Home collection service
Our compassionate and caring team can collect your beloved pet from the comfort of your home, and take care of them on their final journey. To arrange a home collection, please contact our team on 8348 1300 or 0403 051 928 between 8am and 8pm, 7 days a week.
Price on application.

Private viewing
You can be by your pet's side to say your heartfelt goodbye. We offer a personalised private viewing of your pet's cremation.

It's a commemorative and very personal experience for you and your family, which includes the opportunity to take home your pet's ashes the same day.
One hour viewing time from $215.
Memorial services
We appreciate how important it is to honour your pet's memory and celebrate the unconditional love and joy they brought into your life.

Holding a commemorative event can be an important part of the healing process allowing us to grieve the passing of family, celebrate their life and find closure.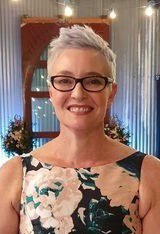 We can refer you to Cherie Harbridge-Marks, an experienced celebrant who will prepare and conduct a personalised and meaningful ceremony for you.
Call Cherish Celebrant Services on 0434 912 820.
VetPay


We understand that the unexpected passing of your pet and the associated expenses can be stressful.
VetPay helps owners pay for pet services without worrying about paying upfront by creating an affordable payment plan.
Apply online, then once approved, VetPay will set up a payment plan and debit your bank account, giving you peace of mind so we can provide a unique memorial service for your pet.
Terms and conditions apply.