Does your pet love helping out in the kitchen? Take a look at these healthy treat recipes that will get their little mouths watering!
FOR CATS
Frozen salmon and sweet potato nibbles
Take it from us, your kitty will think these treats are the cat's pajamas! They're also perfect for those warmer days.
Ingredients:
400g of tinned salmon (raw salmon can give cats diarrhoea)
1 ½ cups of sweet potato, baked and mashed
1 ½ cups of rolled oats
Ice cube tray
Chop up the salmon into small pieces and combine it with the sweet potato in a bowl.
Put the oats in a food processor and mix them until they're finely ground.
Mix the ground oats with the salmon and sweet potato.
Spoon the mixture into an ice cube tray and pop it in the freezer for a few hours!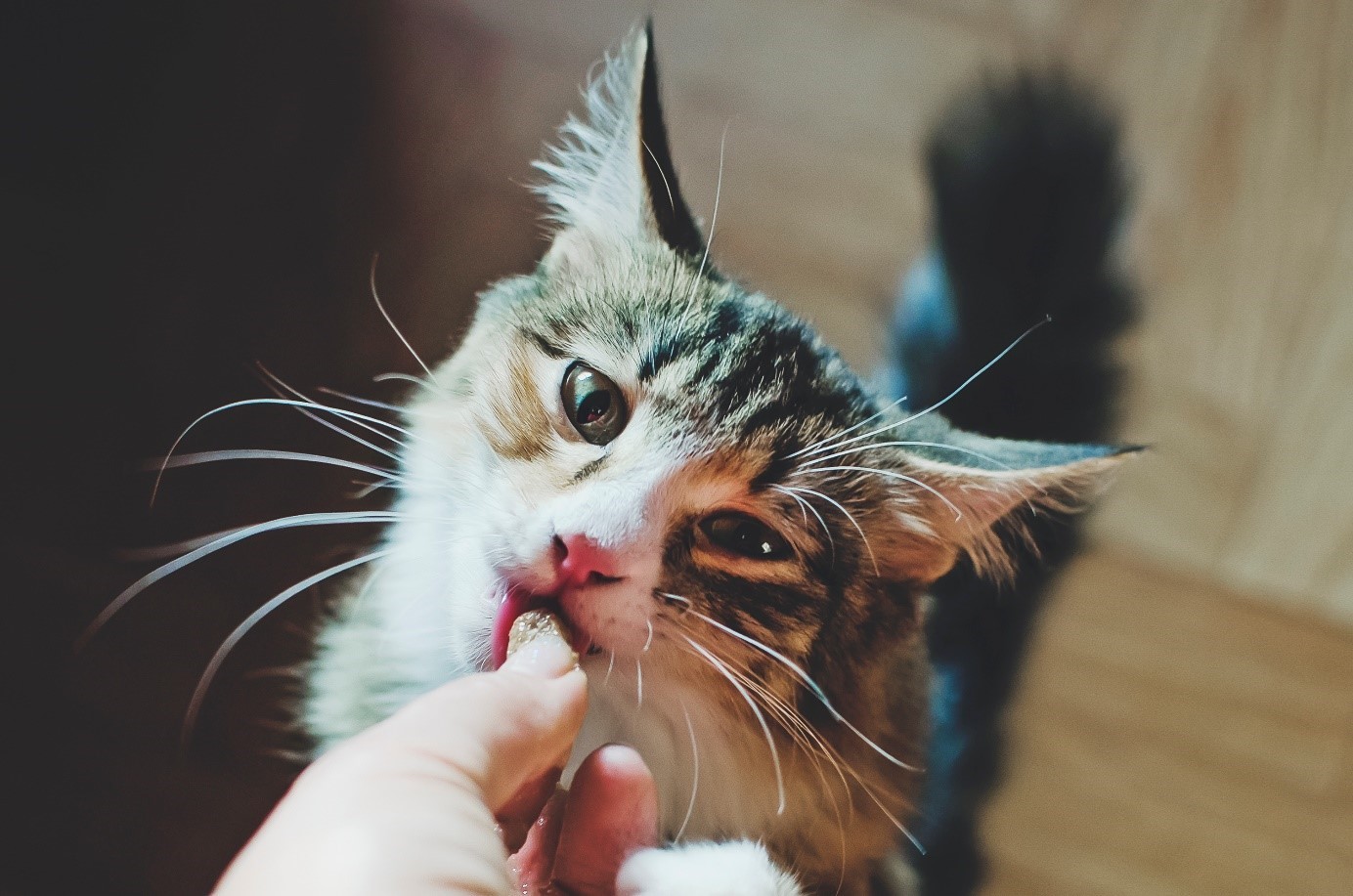 Tuna-nip crunch treats
We guarantee your cat will love these tasty treats!
Ingredients:
150g of canned tuna in springwater
1 cup of brown rice flour
1 tbsp of flaxmeal, mixed with 3 tbsp of water and left to sit in the fridge for 15 minutes
1 tbsp of olive oil
1 tbsp of catnip
Put all the ingredients except for the catnip in a food processor and mix until smooth. Mix in the catnip at the end.
Roll the mixture into balls that are roughly the size of half a teaspoon each and place them on a tray line with baking paper.
Flatten the balls with a spoon and put them in the oven for roughly 10 minutes at 180 degrees.
These treats can be stored in an airtight container in the fridge for up to seven days.

FOR DOGS
Pumpkin and peanut butter dog biscuits
Your pooch will go crazy for this heckin' yummy treat!
Ingredients:
2/3 cup of a cup of mashed pumpkin
2 large eggs
2 ½ cups of all-purpose flour
1 tbsp of natural peanut butter (make sure it doesn't contain Xylitol)
Combine the ingredients together in a mixing bowl.
Sprinkle some flour on a flat surface and using a rolling pin, flatten the mixture.
Using a cookie cutter of your choice (we used a loveheart because dogs are love), cut out as many biscuits as your mixture allows.
Spread them on a lightly-greased baking tray and bake for 30-40 minutes.
Apple crunch pupcakes
Does your pup have a sweet tooth? These pupcakes will hit the spot!
Ingredients:
2 ¾ cups of water
¼ cup of applesauce (unsweetened)
2 tbsp of honey
1/8 tbsp of vanilla extract
1 medium egg
4 cups of whole wheat flour
1 cup of dried apple chips (unsweetened)
1 tbsp of baking powder
Preheat the oven to 350 degrees.
Mix the water, applesauce, honey, egg, and vanilla extract together in a bowl.
Add remaining ingredients and mix until well-blended.
Pour into lightly greased muffin pans.
Bake for 1 ¼ hours.
Remember, all treats should be given to pets in moderation as part of a healthy diet. For more information about pet nutrition, click the button below!