Snuffle mats are a wonderful enrichment toy that provides your dog with an opportunity to sniff and search for hidden treats.
Give yourself and your dog an entertaining project, and spend some time together making this DIY snuffle mat. It's easy to make and will provide great enrichment for your pup.
What you'll need

1.5m of Fleece
Silicon Mat with holes
Scissors
Measuring tape
Your pet's favourite treats
Things to remember

Stretchy fleece makes it easier to double-knot them to the mat
If required, gently handwash with a pet-safe detergent and let dry in the sun
How you'll make it
1. Cut your fleece into strips approximately 6 inches long and 2 inches wide. You can cut them shorter or longer depending how dense you'd like your mat to be.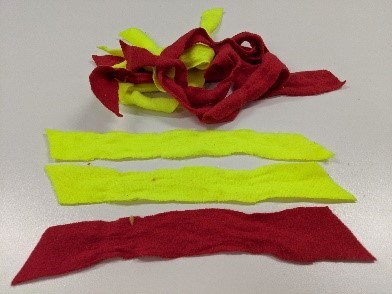 2. Start from the corner of your mat and thread the first piece through two of the holes.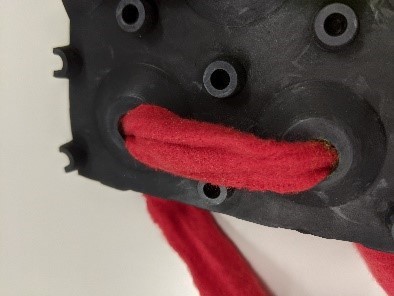 3. Tie a knot with your fleece – you can double-knot if you prefer. Pro tip - cut your fleece strips longer if you want to double-knot them. Continue tying your fleece strips across the entire mat.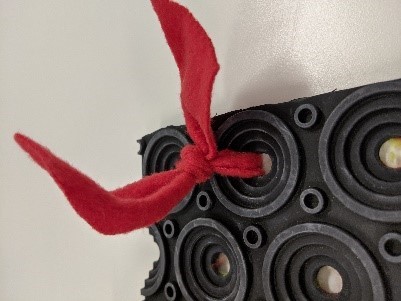 4. Keep moving your way down the mat until you have covered the entire mat. Make sure to go back and add extra fleece knots to any sparse areas on the mat.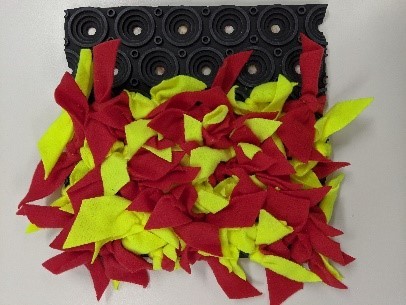 5. Now, sprinkle with treats and give to your pooch!