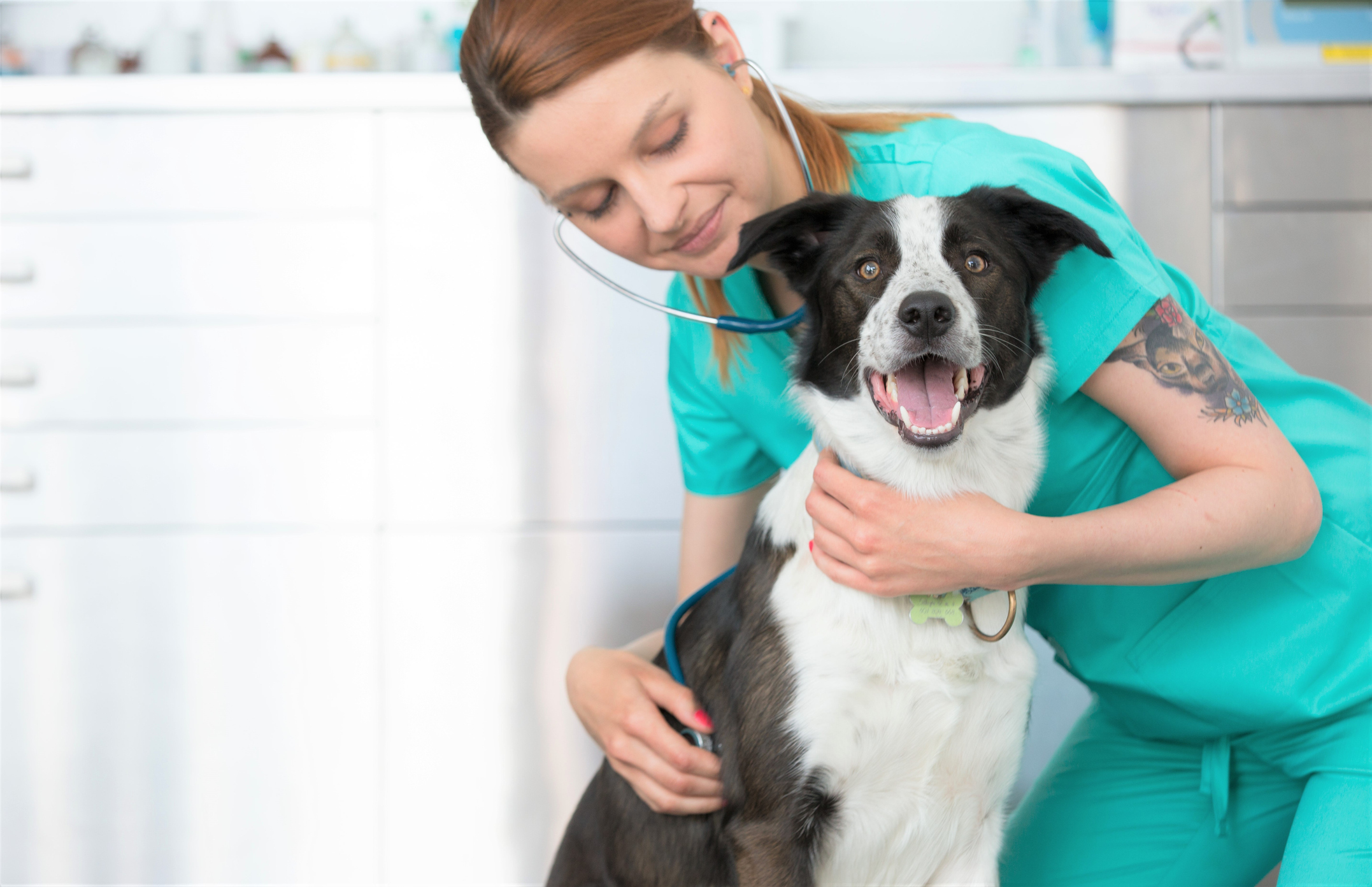 Pets, on average, age five to eight times faster than humans. By age two, most pets have already reached adulthood. At age four, many are entering middle age. By age seven, many dogs, particularly larger breeds, are entering their senior years.
Because pets age so rapidly, major health changes can occur in a short amount of time. The risk of cancer, diabetes, obesity, arthritis, heart disease and other serious conditions all increase with age.
Dogs and cats have a life expectancy of 10 - 18 years so one year in their life is equivalent to about five to seven in a human. A lot can change in that time so you should see your vet at least once a year to have a health check for your pet.
At the annual health check your pet will have a complete physical examination and you will have an opportunity to discuss any concerns. The examination typically involves:
Noting your animal's weight, stance, and gait
Checking your pet's ears for signs of bacterial infection, ear mites, wax build-up, or polyps
Listening to your pet's heart and lungs
Looking at your pet's feet and nails for damage or signs of health concerns
Assessing the condition of your pet's teeth for any indications of periodontal disease, damage or decay
Inspecting the pet's coat for overall condition, dandruff or hair loss
Feeling your pet's abdomen to assess whether the internal organs appear to be normal and to check for signs of discomfort
Examining your dog or cat's skin for a range of issues from dryness to parasites to lumps and bumps (particularly in skin folds)
Checking your pet's eyes for signs of redness, cloudiness, eyelid issues, excessive tearing, or discharge
Feeling along your pet's body for any signs of illness such as swelling, evidence of lameness such as limited range of motion, and signs of pain.
Your vet can also advise you on diet, exercise, weight control if needed, and the sorts of things that you can do to improve the quality and length of life of your pet, including behavioural issues.
Vets may recommend blood tests or xray/ultrasound examinations as a result of these annual visits.
You can also discuss the preventative care that is right for your pet. For dogs and cats this can include vaccinations, intestinal worming, heart worm prevention and flea prevention. Vaccinations protect dogs from high-risk diseases that can be fatal and should be updated during their lifetime. Your vet will advise the types and frequency required.
For older animals the examination should include checks for osteoarthritis, thyroid and blood pressure checks.
Regular veterinary inspections throughout their lifetime are vital to maintaining your pet's health and wellbeing.
For more information about your pet's health click the button below!