Did you know that the 'stray' cat that often travels through your garden, or turns up at your house daily for a bite to eat or even has kittens in your yard often has a family of their own?
Many of the 'stray' cats that come into our care have clearly lived in a home before and the owners will soon be missing them terribly. Without identification, less than 1% are reclaimed often because they have been brought many km from their home to AWL.
Cats will always come back to a reliable source of food so kind animal lovers believing a cat to be a 'stray' and feeding it are actually reinforcing those roaming behaviours. We know of many cases of cats that have up to 5 homes that they visit each day to get a feed (and ending up very chubby!) with only the true owner knowing that the cat is indeed a much-loved member of their family.
Common signs that a cat is just passing through and has a home to return to are:
The cat confidently roams around in the middle of the day

The cat appears clean and healthy

The cat does not search for food

The cat is wearing a collar
Another sign that a cat is owned or has been owned at some point are a desexing tattoo and/or a microchipping tattoo.
Desexing Tattoo
If a cat has been desexed it may have a tattoo on the inside of it's left ear. The tattoo looks like this.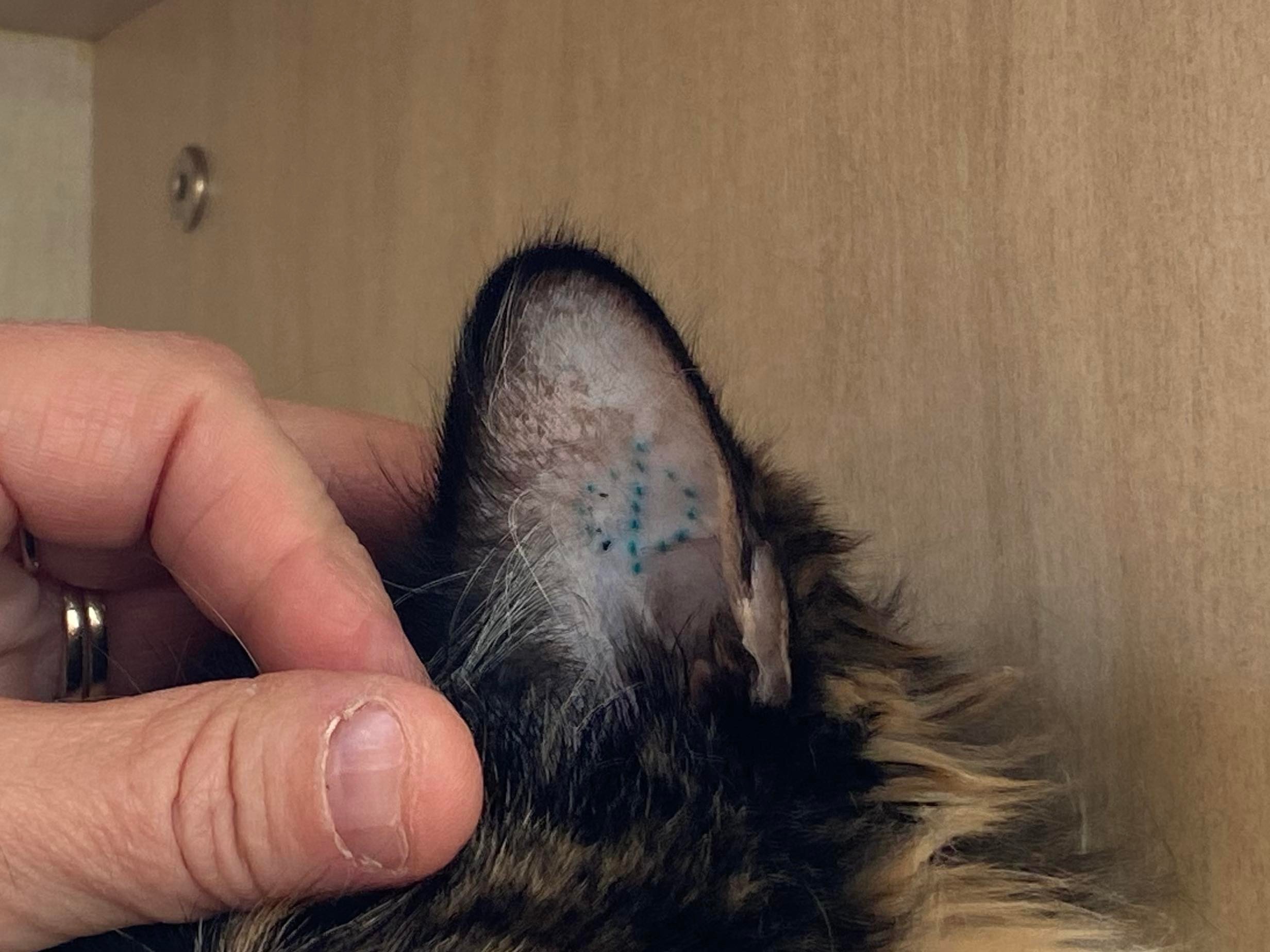 Microchipping Tattoo
In South Australia if an animal is microchipped it may have a tattoo on the inside of it's right ear. The tattoo looks like this.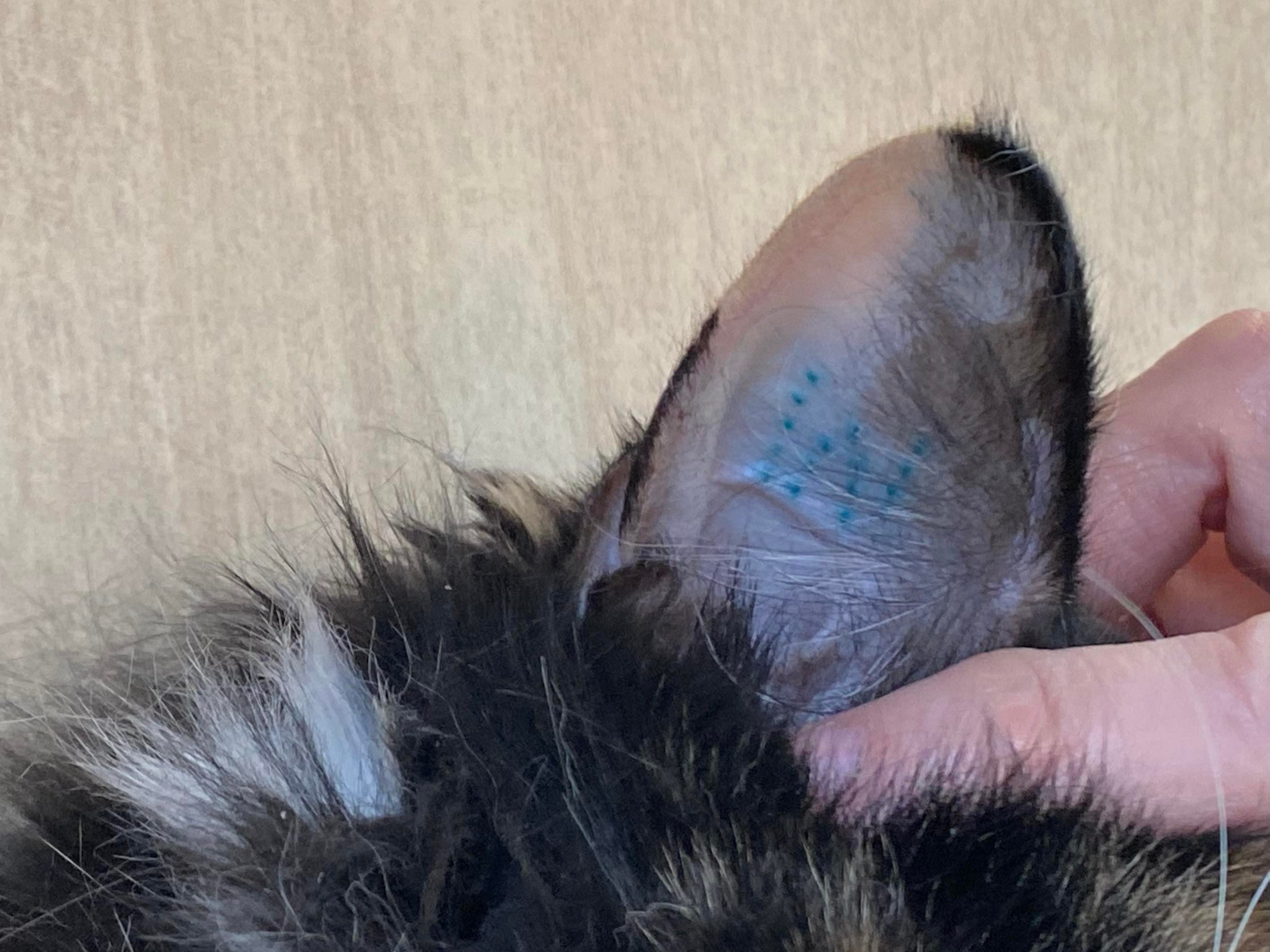 Please note that not all animals that have been desexed or microchipped have a tattoo so if there are no tattoos the cat could still be microchipped and desexed.
What are the first steps to finding out if this cat is really a stray
Ask the neighbours if their cat is missing or if they recognise the cat

Put up posters around your neighbourhood asking if anyone knows the cat and where he/she might live

Check lost and found groups for your area
If you don't have any luck with locating an owner with the above methods, AWL advises that you 'ask' if the cat has an owner by placing a paper collar on the cat as detailed on our website here.
More desexed animals in the community means less abandoned or unwanted animals in animal shelters like Animal Welfare League. Desexing your pet will help control the stray animal population in the community – it's currently the only effective and permanent method of preventing breeding.
To find out what to do if the cat is definitely a stray, check out our blog 'What to do if you find a stray cat'.
Desexing your pet is an important part of being a responsible pet owner and helping to control the stray cat population. Take the Pledge to desex your pet today.