Making sure your pet is toilet trained is one of the most important things you can do as a responsible pet owner.
Like us, our pets like a clean environment. Because of this, it's usually pretty easy to train them to go to the toilet in the right places!
Litter box training for cats
When it comes to toileting, cats are just like us, they like to use bathroom facilities that are cleaned regularly, and they require a measure of privacy.
Each of your cats will need one litter tray filled with litter per cat plus one (two for a one-cat household, three for a two-cat household, etc.). Cats are clean and fastidious, so they dislike using a soiled toilet and you will need to clean their litter trays daily.
Place your cat's food and water bowls, scratching post & toys far away from the litter tray. Like people, cats do not really want to eat or play next to the toilet! Choose a location where your cat can have some privacy and where you are happy for the trays to remain on a permanent basis – cats are creatures of habit. Frequently moving the tray can confuse your cat and cause them stress.
Your kitten is more likely to toilet in other places (such as in a pot plant) if they do not have access to a clean litter tray.
Encouraging your cat to use their litter tray
Most cats will instinctively use a litter tray for toileting. If they have been raised indoors, kittens will learn from their mother and will follow her example.
Praise your cat or kitten when they use the tray. When they are adjusting to their new home, they might accidently urinate or defecate outside of their tray. Don't tell them off for this - they are unlikely to associate their toileting accident with your punishment.
You might have some questions relating to what size tray your cat needs and the many types of cat litter available for purchase. Ideally, your cat's litter tray needs to be big enough for them to dig, turn around and squat comfortably, approximately 1 ½ times their body length. Some cats do not like covered litter trays, while others do. An elderly cat or kitten might have trouble accessing a litter tray with high sides, it would also be easier for them to toilet in an open, uncovered tray.
When it comes to how much litter you should put in the tray, cats like to dig and cover their waste. You should provide sufficient litter in the tray to facilitate this behaviour. Usually, two to three inches of litter is good. Too little can cause them stress and create urinary problems in addition to toileting problems. However, if you add too much litter, they may scatter it everywhere! You can lay some newspapers under the trays to catch stray litter. You can also purchase rubber litter mats for this purpose.
If you cat digs a lot in the tray, they probably like it. Scratching the walls nearby, or on the sides of the tray, may indicate that there is something that they don't like about either the tray or the type of litter, the amount of litter being used, the scent of the litter or where it is positioned.
Should your cat not want to use their litter tray you could try changing the type of litter. Some cats will prefer to sit on litter made from natural materials, such as those that are of a sandy consistency or are clay-based. Others prefer to use litter made from softwood, corn pellets or crystals. In general, cats can be deterred by strong odours, so it is better to provide unscented litter.
If your cat is unable to use the litter tray or starts to suddenly toilet outside of the tray, you should consult your vet to seek advice and discover if there is an underlying medical reason for this problem. Your vet may also suggest using feline pheromone sprays or diffusers, which can reduce stress levels in anxious cats.
A sudden change in behaviour indicates a medical issue or a change in the home – a new addition to the family, introduction of new animal, a change in routine to family life. Being able to identify what has changed in the home will help when deciding on how to best support the animal.
If your cat decides to repeatedly toilet on other surfaces, such a on a wooden floor or carpet, you could try the following:
Change the amount of litter used.
Change the type of litter used.
Restricting access to the area may help to 'break the cycle'.
Place a litter tray in the area where the cat has been urinating. Leave it there for at least one week to give your cat a hint as to its purpose. You can then move the tray a little bit each day to a more appropriate location, if necessary. Monitor your cat's behaviour to see if it is following and using the tray.
You can spray odour neutralisers on the area to deter your cat from associating it as a toilet. Ensure that you use a pet-safe product, for example, purchased from a specialised pet supplies store. At the same time, you will need to provide litter trays in other locations in your house to encourage your cat to toilet elsewhere.
If another cat in the household has left their odour around the house, your new cat may not want to use a litter tray in what it considers to be the other pet's territory. You will need to try and eliminate these odours that your resident cat has made to mark their territory.
Another way to discourage a cat from urinating in an inappropriate area of your house is to change its purpose. For example, change the function of that area into a place where your cat is fed, plays, sleeps or uses its scratching post.
Housetraining your dog
Most dogs can be easily housetrained.
Even if they have been previously housetrained, your dog or puppy is likely to need some remedial housetraining once they arrive at their new home.
Some dogs have had housetraining issues in their previous home and many shelter dogs have had their housetraining disrupted by their stay in the shelter.
Like toddlers, every dog is an individual and progresses with toilet training at a different rate. Some dogs have great holding ability and become housetrained quickly, other dogs may not have that same holding ability and may become housetrained more slowly. Puppies do not have full control of their bladder until they are about 12 weeks of age, so do not expect your puppy to be fully housetrained before this.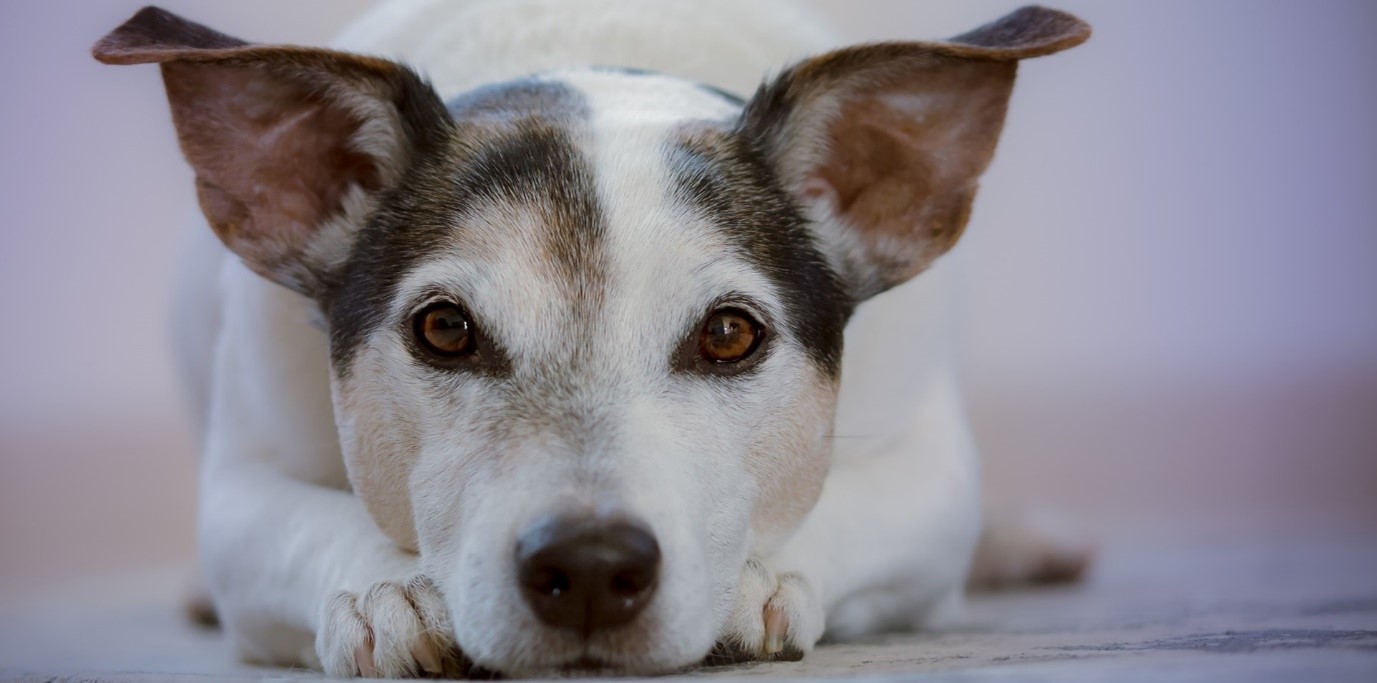 How do I go about housetraining my dog?
When you first arrive at home, immediately take your dog or puppy outside on-leash and allow them to sniff (and urinate or defecate). If they do toilet outside, ensure you reward them with praise and a treat if you have one.
Select one toilet area outside for your dog. Not only is this aesthetically more pleasing and easier to clean up, but it will also speed up the housetraining process. It is essential to make it easy for your new dog to use the designated toilet area. Clear any obstructions so your dog can turn around in a circle. Dogs tread down the grass before defecating to ensure that they have a comfortable, clean place to defecate.
Dogs instinctively kick the grass and earth around after toileting to communicate with other dogs. Scratching leaves a visual mark on the ground, and they can distribute the odour from the scent glands in their paws, their urine or excrement with any fellow canines who may come along!
Take your dog to the toilet area several times daily (every two to three hours to start) on a leash. Do so especially after waking up, five to ten minutes after eating a meal, after greeting new people, after active play and right before you go to bed.
Every two hours take your dog to the place you where you want the toileting to occur and stay with them for a few minutes.
When your dog toilets, praise them and/or give them tasty dog treats before taking them back inside. If not, go back inside and watch carefully. Do not spend too much time waiting for your dog to perform. Five or ten minutes is sufficient. If nothing is produced during that time, it was possibly a false alarm. Bring them back inside and watch them for another five minutes and again watch for signs of needing to toilet.
It is important to supervise your new puppy when they are in the house; make sure that you are able to watch for signs of toileting at all times.
To encourage a more predictable pattern to your dog's toilet habits, make sure that you implement a regular schedule for your dog's meals.
To make it easier for your dog to make it through the night without having to toilet, schedule the last feeding before 6:00PM.
You can teach your dog to go to the toilet on command. When you take your dog to the toilet area and the search begins for the right spot, say a cue phrase or word such as "hurry up", "do your business" or something similar. Soon your dog will link the phrase with toileting.
If you do have to leave them unsupervised for a period of time, it's best to keep them confined to a tiled area that can be easily cleaned.
The key to training is to take every opportunity to mark and reward good behaviour. Like us, our animals then know good behaviours get us lots of praise and treats!
For more information about training and behaviour, click the button below!