Having a pet rabbit is one of the great joys in life! Many people don't know that rabbits are intelligent, playful, and affectionate.
They also have specific dietary requirements that need to be met if you want them to thrive. Like us, their digestive systems are important in terms of their overall health and feeding them the correct diet is crucial if you want them to be a healthy, happy bunny.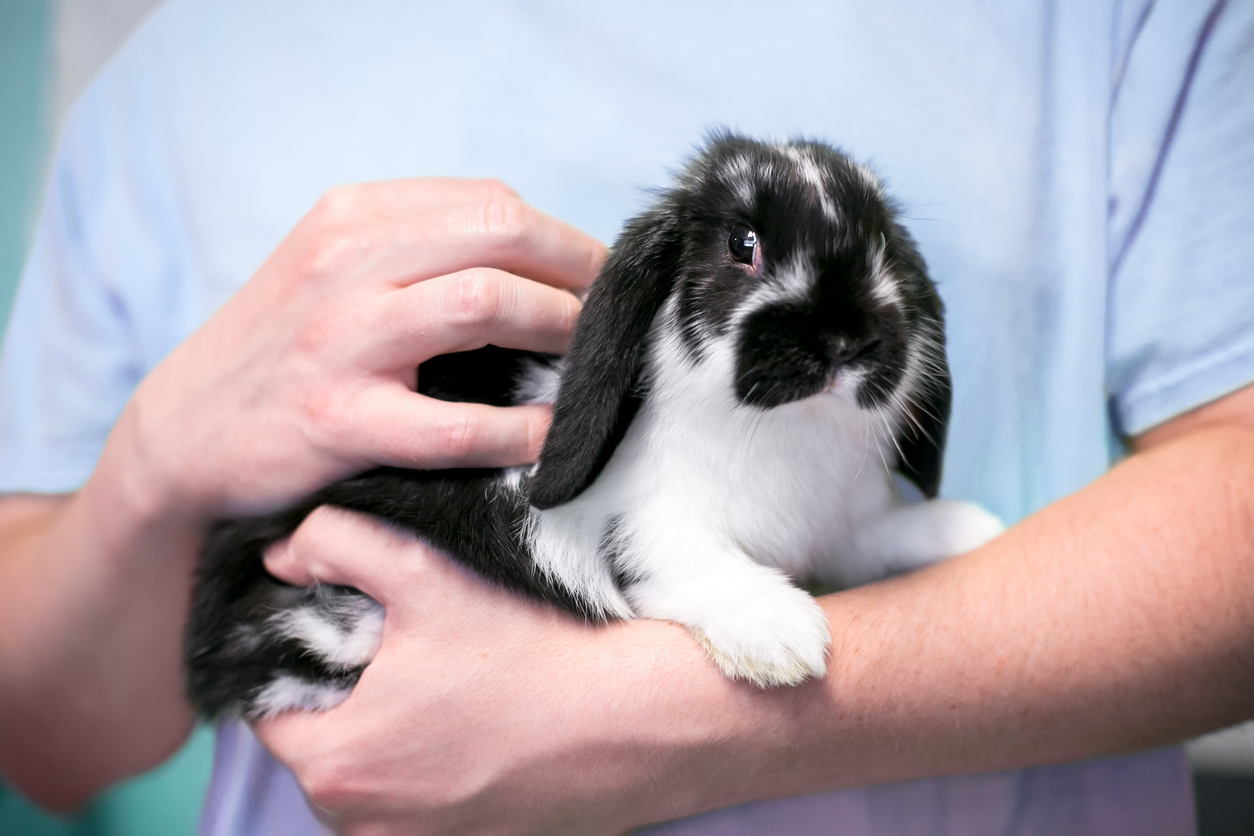 A healthy diet for rabbits includes:
A constant supply of fresh grass or hay to nibble on – this should be roughly 70%-80% of their diet.
A variety of fresh vegetables and herbs – this should be roughly 10-20%% of their diet.
A small amount of high-fibre rabbit pellets – this should be roughly 5% of their diet.
A small amount of healthy treats, such as apple, banana, pear, strawberries, carrots, and sweet potato – this should be roughly 5% of their diet.
They also need a constant, accessible supply of fresh water that is changed on a daily basis. This can be either from a drip feeder bottle or a regular water bowl, depending on their preference.
Fresh grass and hay
As this source of food should be roughly 70-80% of your rabbit's diet, it's important to ensure that they have constant access to fresh grass or hay to nibble on throughout the day.
Because their teeth keep growing throughout their lives, rabbits need to chew on grass and hay to help wear their teeth down and prevent them from overgrowing.
On top of this, eating enough quality grass and hay (oaten hay, meadow hay or timothy hay) will keep their digestive system regular.
Rabbits will need to eat a pile of hay or quality grass . Amounts to feed are dependent on the size of your rabbit. For details on the amount, please speak to your vet.
Giving them unlimited access to this type of food will also let them exhibit their natural nibbling and foraging behaviour, ensuring they aren't just healthy bunnies, but happy ones as well!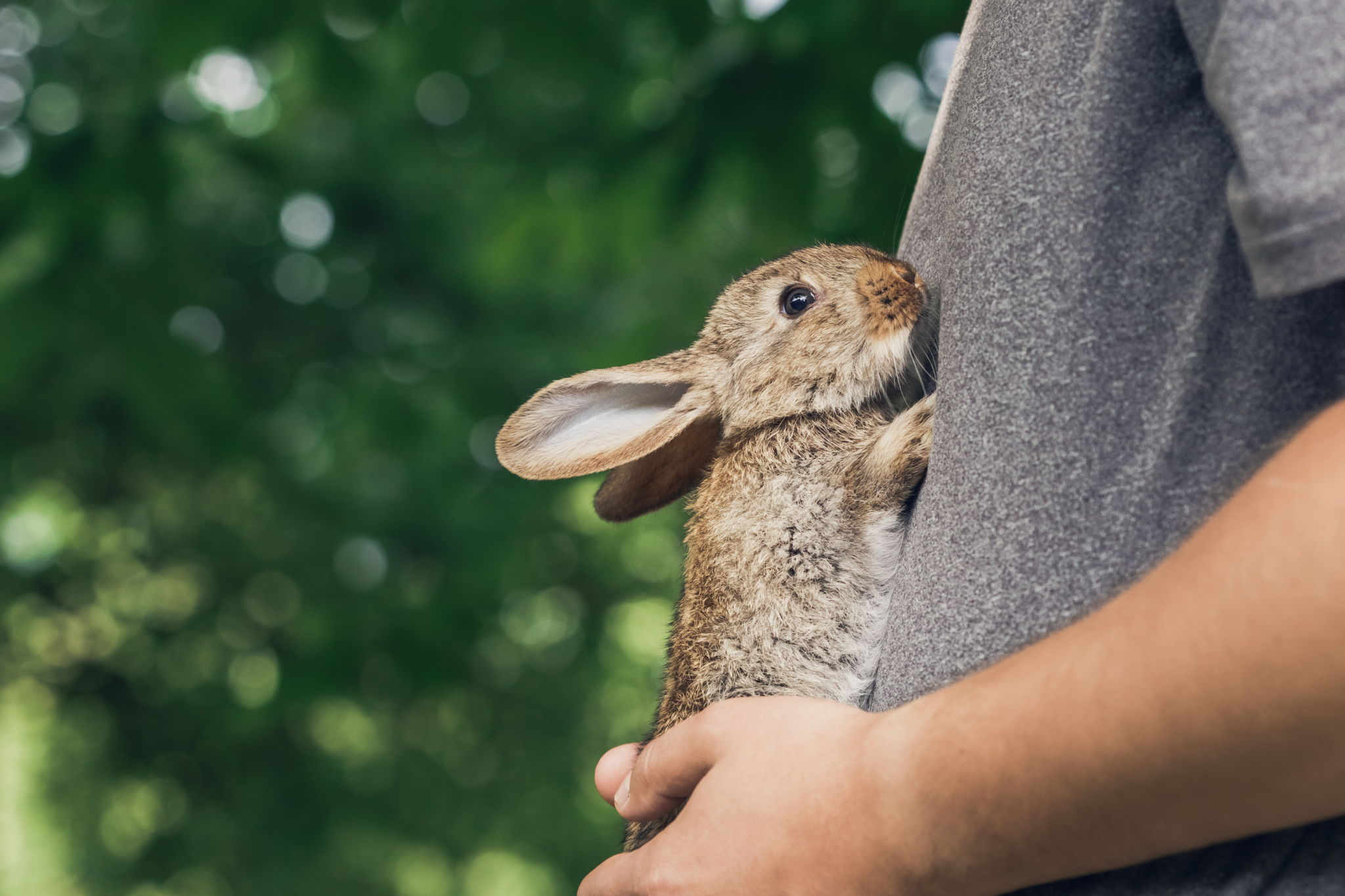 Fresh vegetables and leafy greens
Roughly 10%-20% of your rabbit's diet should be made up of leafy greens and vegetables.
Try to give them foods without too much sugar or starch in them, such as Asian greens, watercress, cabbage, broccoli, carrot, celery leaves, silver beat, parsley, mint and basil.
Good quality pellets
Good quality pellets should only make up around 5% of your rabbit's diet, however they are important as they ensure that your rabbit gets the minerals they need.
Again, the amount to feed will depend on the size of your rabbit.
What CAN'T my rabbit eat?
Food you should never feed your rabbit include iceberg lettuce, onion, garlic, potato, meat, tomato plants, rhubarb and jalapenos.
Your rabbit should also stay away from seeds, bread, oats, high grain mixed and foods that are high in starch.
If you follow these dietary tips and feed your rabbit the recommended diet, you'll have a very happy and healthy bunny!
For more pet advice, just click the button below!