Volunteer FAQs
Here are the questions we get asked the most about volunteering at AWL.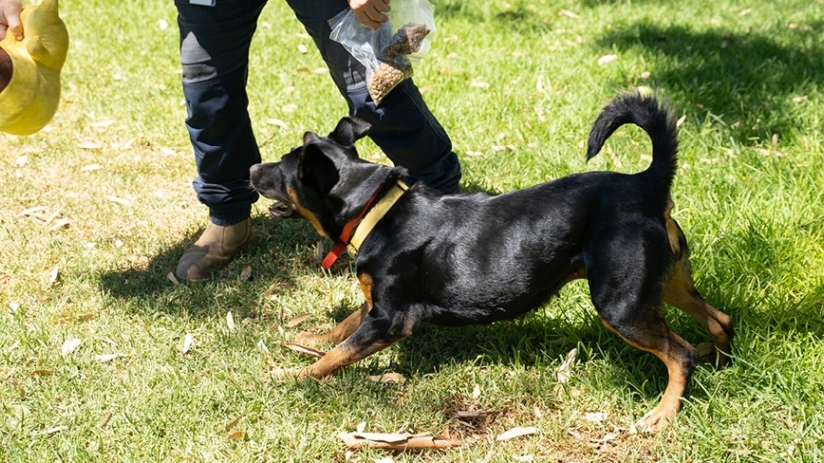 Who can volunteer?
Anyone can apply for a volunteer role, and we have volunteers from many backgrounds.
You must be over 18 years.
We ask for a police clearance (less than 12 months old).
We'll provide training, orientation and at least one shift following a mentor so you can learn the ropes.
We prefer you to work regular shifts each week if you can.
We'll give you an agreement and a job description.
We'll make sure you know what the job involves, that you're physically capable of doing it safely and check-in with how you're doing.
We advise you not to work with animals if you're pregnant, to minimise the risk of transmitting diseases.
What training would I receive?
We train you so you can be confident you know what to do. There'll be an induction when you first start, and we'll make sure you're physically capable of doing it safely and check-in with how you're doing.
You'll be offered more training opportunities throughout the year to help build up your skills and knowledge.
I would like to volunteer, but I can only offer occasional days a year.
We ask for a commitment of one shift per week for our volunteer roles, due to the training and support we provide.
If you have other commitments, this might not suit you so you could consider becoming a foster carer.
Placements, and work experience
As a not-for-profit organisation, we simply don't have enough staff resources to train you, or complete reporting and assessments, if you're looking for placements or work experience.
If you'd still like to volunteer your time, outside of a formal training or placement program, please fill in an application. We'd love to hear from you.