Prevention is always better than cure. Take simple steps to prevent your pet from health problems and spare them from pain and suffering, as well as save money in the long run. Here are our top 5 things you can do to keep your pet healthy.

Regular flea treatment

Fleas are the most common parasite your pet can come up against. Cat fleas and dog fleas are, as their names suggests, two different species. However, they don't discriminate between who they infect – your dog could have cat fleas and vice versa. Dogs and cats can catch fleas from each other, the garden or your home. Fleas can burrow into upholstery in the home, like couches, carpets and your pet's bedding. They'll stay there for months if they have to, until they sense vibration and warmth, then they'll jump onto a host – your pet. Fleas can even latch onto our clothes and shoes, meaning that we can inadvertently transmit them too.
To prevent your pet from getting fleas, provide regular and continued flea treatment, regularly groom your pet and flea-treat your home by washing their bedding regularly and keeping a clean house. Flea symptoms include persistent scratching, and if your pet has a flea allergy, small sores and scabs on their skin. If your pet does get fleas your vet can give you advice on how to get rid of them.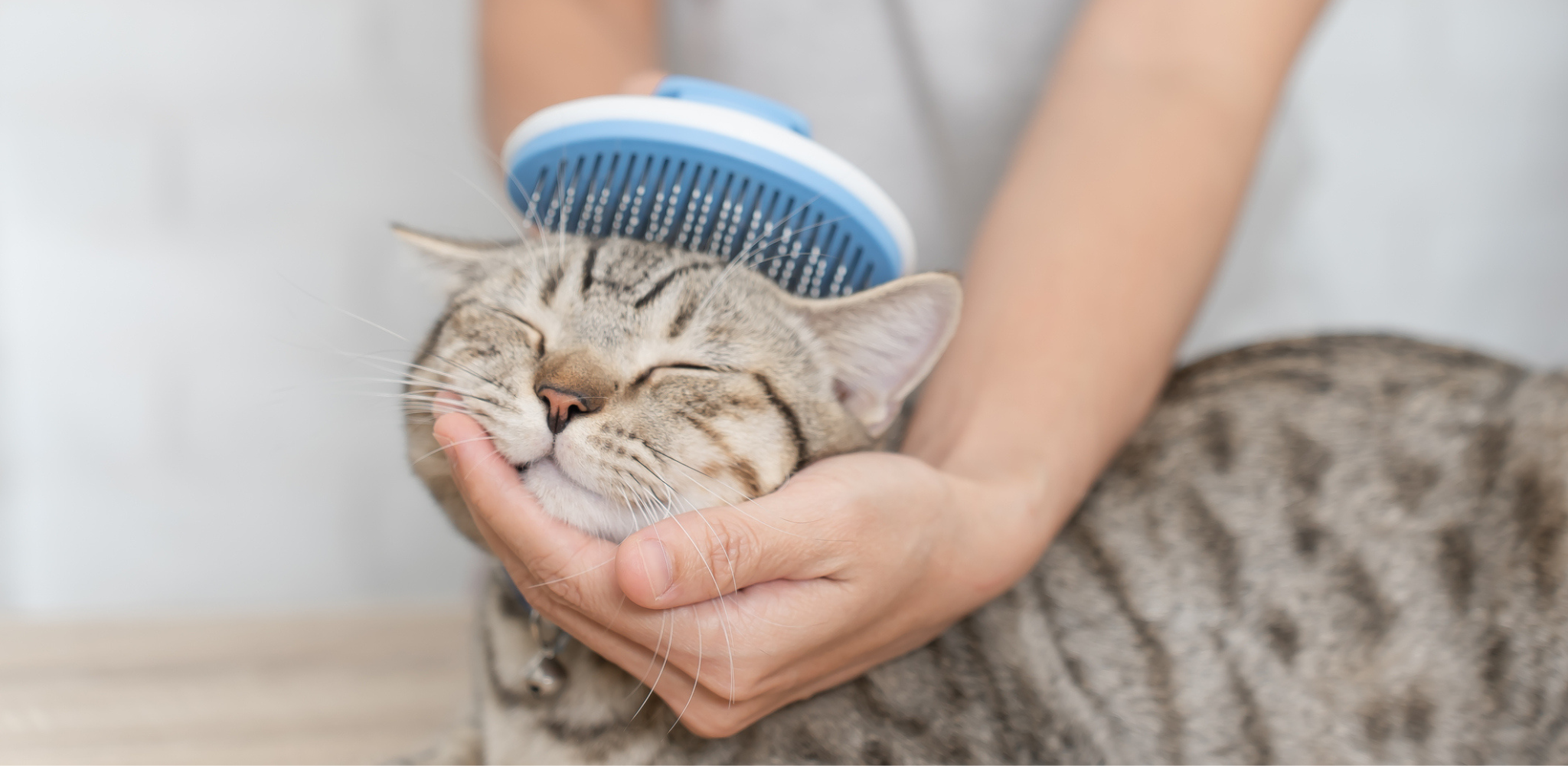 Regular grooming
Regular grooming allows you to spend quality time with your pet and provides an opportunity to monitor their health. While grooming, look for issues such as sore patches, wounds or matted fur. Grooming also removes dust, dead skin and loose hairs, prevents serious tangling and matting, and can improve circulation.
Ensuring your pet's coat is kept in good condition is important for their health and wellbeing. If the condition of their coat changes, visit your vet for a check-up.
Worming and heartworming

Worms can cause your pet suffering, illness and even death. Some types of worms can be spread between pets and people and can cause diseases. Animals can contract worms from other infected animals, eating the larvae or eggs of worms (e.g from faeces), eating raw meat, eating infected prey animals or eating infected parasites.
Even healthy-looking animals can carry worms, so it's important to worm your pets regularly. Prevention is always better than cure, so make sure you're giving them regular treatments from a young age. There are also things you can do at home to prevent your pet getting infected, like regularly disinfecting their food and water bowls with a pet-friendly disinfectant and ensuring the house is kept clean. Your vet will be able to give you the best advice when it comes to prevention and treatment if your pet contracts worms. Symptoms include worms in your pet's faeces or vomit, weight loss, dry or coarse fur, increased appetite, weakness, diarrhea, and in severe cases, a distended abdomen.
Keeping vaccinations up-to-date
Vaccines can save your pet's life – they protect your pet from high risk and potentially deadly diseases. Your vet will be able to walk you through all the required vaccinations for your cat or dog and when they'll need them. Some vaccination boosters are required annually, and some are required every three years. If you're not sure about your pet's vaccination status, speak with your vet – it doesn't hurt to repeat the course of vaccinations.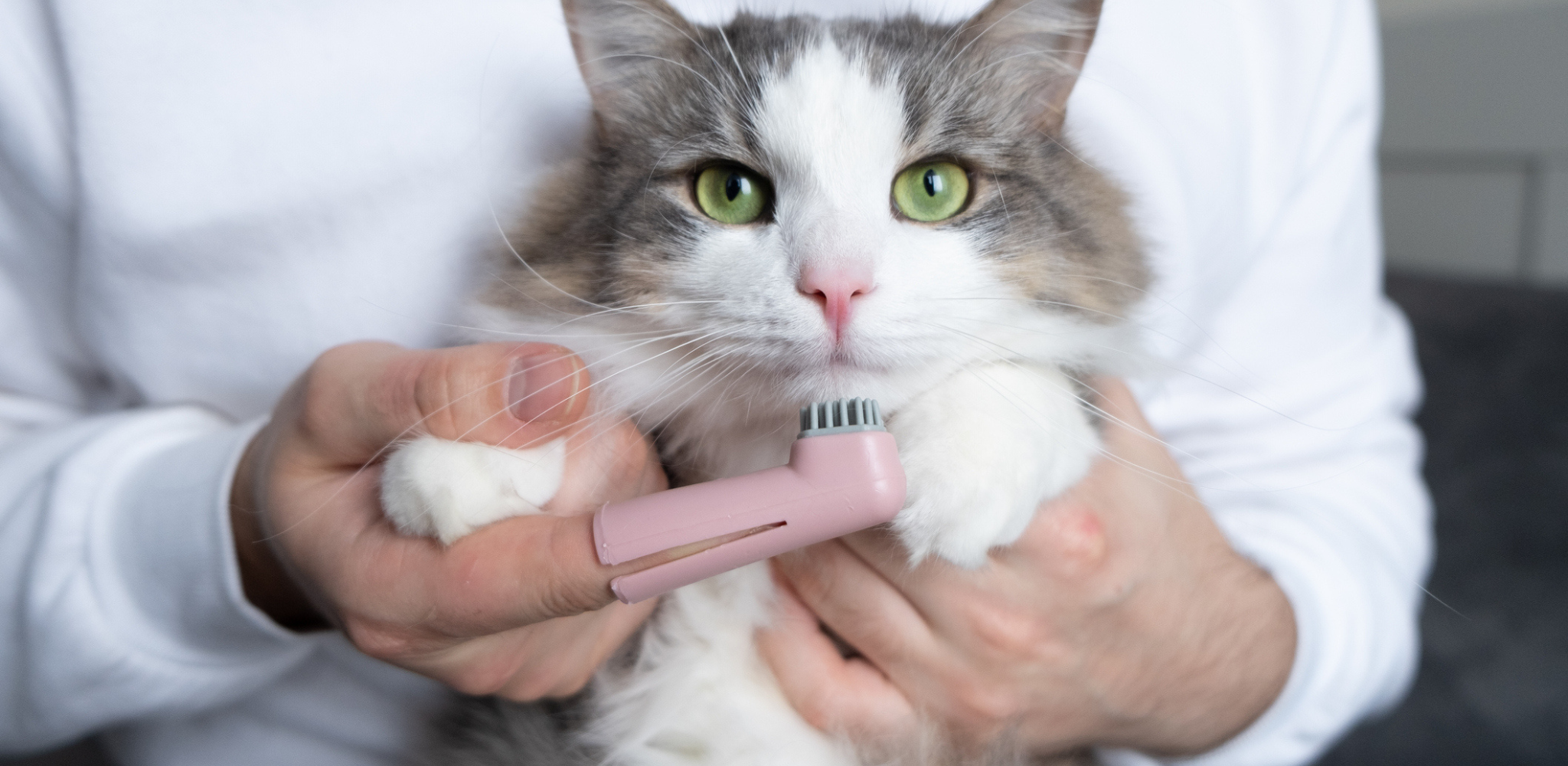 Maintaining dental care

Brushing your pet's teeth regularly is the best way to keep their dental hygiene in check. You can buy pet toothpaste from most pet shops (human toothpaste can cause stomach irritation). Dental chews and the correct diet have some effect in reducing plaque. When beginning to clean your pet's teeth, slowly train them to accept the process by using positive training methods. Gradually get your pet accustomed to having their teeth brushed. Do this in stages such as getting them accustomed to having your fingers near and in their mouth then accustomed to the smell and taste of toothpaste. Getting your pet used to having their teeth brushed takes time – it can take weeks before your pet will let you clean their teeth.
If it looks as if your pet's teeth have a large amount of plaque on them, or their gums are inflamed, it's best to take them to the vet as brushing their teeth could be painful for them. Some of the signs that your pet has a buildup of plaque are an unpleasant smell coming from their mouth, red and inflamed gums or a grey-brown coating on their teeth.
By taking these simple steps to prevent your pet from common health issues, both you and your pet are better off. Keep an eye out for any symptoms your pet may be experiencing these issues and if you notice they are, it's important to take them to see a vet and discuss the best steps to take for cure. Learn more about prevention by heading to our 'healthy pets' page.