Bringing a puppy into your family can be an exciting and wonderful experience. It's essential to be prepared. Your new little friend is just like a baby; they are now part of your family and rely on you for love, companionship and safety.
Setting up for your new puppy
Before you bring your new puppy home you will need to set up an area where it can feel and be safe, so it can get used to their new environment.
It is important the dog has a space of their own with their bed, food and clean, fresh water.
Decide where you would like the dog to sleep. Like us, dogs are sociable animals and love being part of a family. Setting them up in an area where they can access their loved ones (you!) is essential for their mental health and wellbeing. Put your dog's bed there to create a cosy area for puppy to sleep in. Provide them soft, dry bedding, which is suitable for the climate, so that they are not too hot or cold.
Your puppy will need food and water bowls made of non-toxic material that they cannot chew or knock over.
Provide some safe dog toys which are suitable for puppies to play with. If you give your puppy lots of toys, it will be less likely to chew on your other possessions.
Coming home
Take your puppy straight home. Leave errands for a later time; it's been a big day already for your pup!
When you arrive home, let the dog sniff around - let them sniff the yard or outdoor area at your home on a lead. If your dog goes to the toilet outdoors, give them a treat – it's never too early to start toilet training. For more tips about toilet training, check out our blog!
Bring your puppy into the house on a lead and give it a tour of the house. If you do not want the dog on the furniture, use a treat to guide them off if they do jump on there. Show puppy where they will sleep and eat.
Make sure your new puppy has lots of "quiet time" to get used to its new surroundings. Be observant of your puppy's behaviour and let them decide when it feels comfortable to meet and play with your family.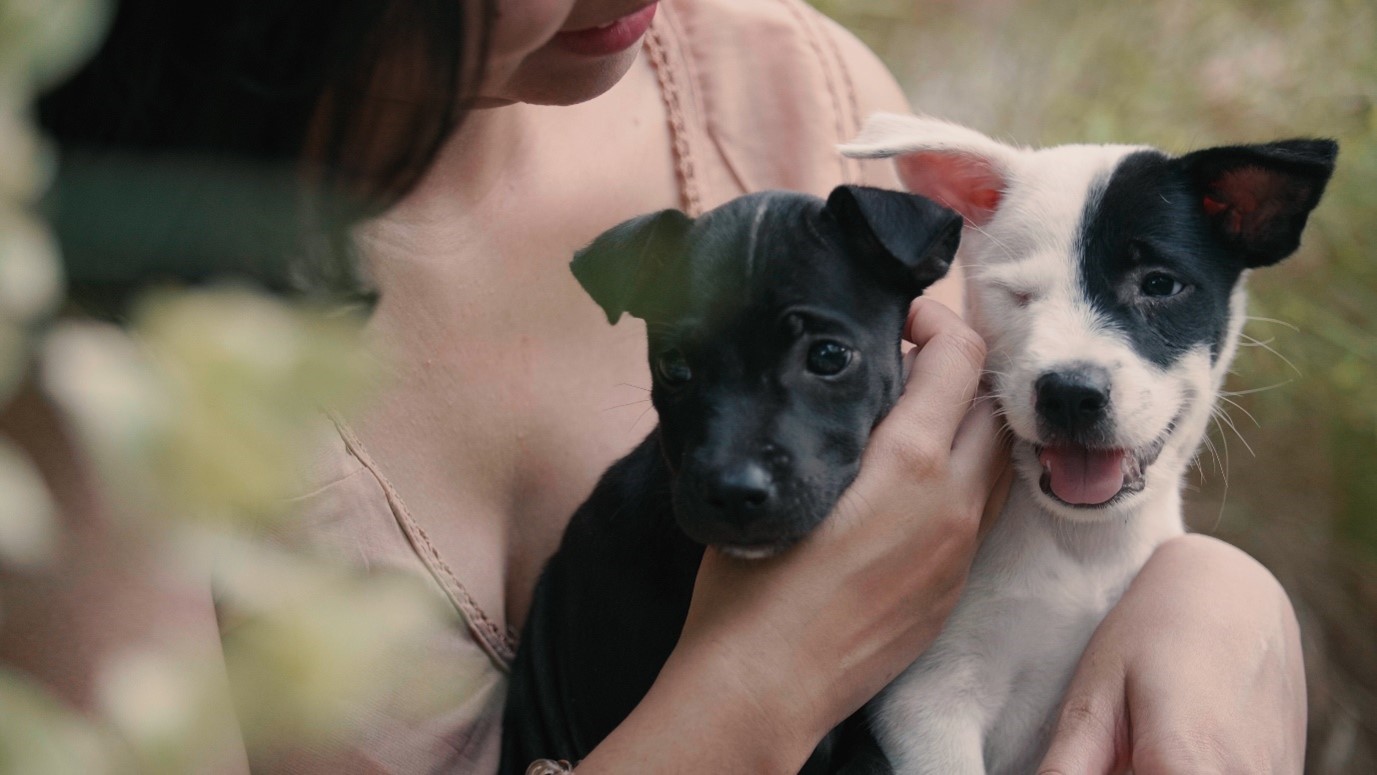 Training and socialisation
It is essential that you start the training and socialisation of your dog while they are a puppy, to facilitate positive behavioural development.
Puppies have what is called a 'critical socialisation period' that occurs between approximately 3-17 weeks of age. Your puppy's experiences during this critical period can influence and shape their behaviour in adulthood.
If you provide plenty of opportunities for your puppy to experience different environments and socialise with people, dogs and other animals, it will help them develop into a well-adjusted and well-behaved adult dog.
The best way to begin socialising your dog is to enrol them in reward-based puppy school classes. Many vet practices offer this service, however you should be able to find some by Googling.
It is important to engage a trainer that uses positive methods for learning otherwise the puppy can sustain trauma through negative interactions and this can create unwanted, unsafe behaviours.
Meeting the family
Limit/discourage visitors for the first few days so that your new puppy isn't overwhelmed. Everyone needs to remain calm and quiet. '
Never hold a welcome party to introduce your new dog to friends, neighbours and relations, but do continually interact with your new puppy so that they get used to you. Here are some tips on how to successfully introduce your puppy to your family:
Introduce your dog to family members one at a time.
Ensure everyone who interacts with the dog allows the dog to initiate all contact.
Throwing a high value treat (a small piece of chicken or cheese is always a winner!) on the ground near the dog will help them associate new people with good things.
Keep pats short and sweet (no hugging, pats on the top of the head, kissing or lifting).
ALWAYS actively supervise your children when they're around dogs. When you can't actively supervise, separate your kids and pets. Baby gates are an effective way to separate rooms.
Taking your puppy out and about
Until your puppy is fully vaccinated, it's a good idea to limit the number of places you take them. Stay away from any areas you know are frequented by other dogs.
Keep any excursions away from the home very short. Stay close to home; a brief walk up the street is all that is required on the first couple of days. Gradually expose your new dog to longer walks and/or car rides.
Do not take puppy on major excursions, such as visiting noisy markets, the dog park or taking it on a trip to the country.
Establish a routine walk in an area you know well. You will need to watch and learn about your puppy's responses to different things and the resulting behaviours before trying out new routes and new experiences.
This is a great time to train your dog in your backyard. Teaching them their name, to come to you when called and how to walk well on a lead are wonderful ways to build your dog's confidence and your bond with them.
Getting puppy used to enjoying their own company
A puppy will need at some stage to learn to be alone from you for short periods.
To make the process less stressful for your puppy (and for you!) you can try to help prevent separation anxiety in the following ways:
Take things slowly.
Leave puppy alone initially for very short amounts of time by walking out of the house and returning.
While you are away, leave your puppy with interactive toys that fight boredom. Fill safe dog toys such as a licky mat, food puzzle toys with healthy dog treats or provide a long-lasting treat to keep puppy entertained while you are out. Going for a walk with your puppy before you leave can also help to tire them out. This can help them learn that good things happen when you leave which will reduce their anxiety over time.
Make your departures and returns as low key as possible – this way your dog learns it's not a big deal when you leave, you're coming back!
Gradually increase the length of time you are away before returning.
Providing them with a safe space to rest can provide them with a sense of security. This can be done by using a crate (keeping the door open at all times!) and putting all their favourite toys and blankets in there for them to relax.
The crate should be covered with a sheet or blanket on all sides other than the front for increased privacy. A crate should never be used to confine an animal for long periods of time as they will develop a negative association with it and feel unsafe when they are in there for too long.
If you do not own a crate, you can also cover a small table with a blanket on 3 sides.
Your puppy may steal and/or chew your possessions, for example shoes or other household items if they have access to them. Do not yell at, or punish them for this behaviour, as they will not understand why you are angry. Instead, use a similar strategy to what you would do when dealing with young child. Remove any tempting items in order to prevent them from engaging in unwanted behaviours.
If they engage in this behaviour while you are there, keep the mood calm and relaxed. Redirect your puppy's attention from the object that they have chewed or grabbed and offer them a higher value doggy toy or extra tasty treat so they will drop the object.
If your puppy continues to show signs of anxiety when you are away, we recommend you consult a Veterinarian or Vet Behaviourist to discuss medicinal support and provide additional advice to resolve your puppy's feelings of anxiety.
Remember that every dog is an individual. It will take time for your puppy to settle into its new home. You will both need to get used to each other and to a new set of daily routines. The adjustment process may happen relatively quickly, or it may take a few months, as your dog grows up.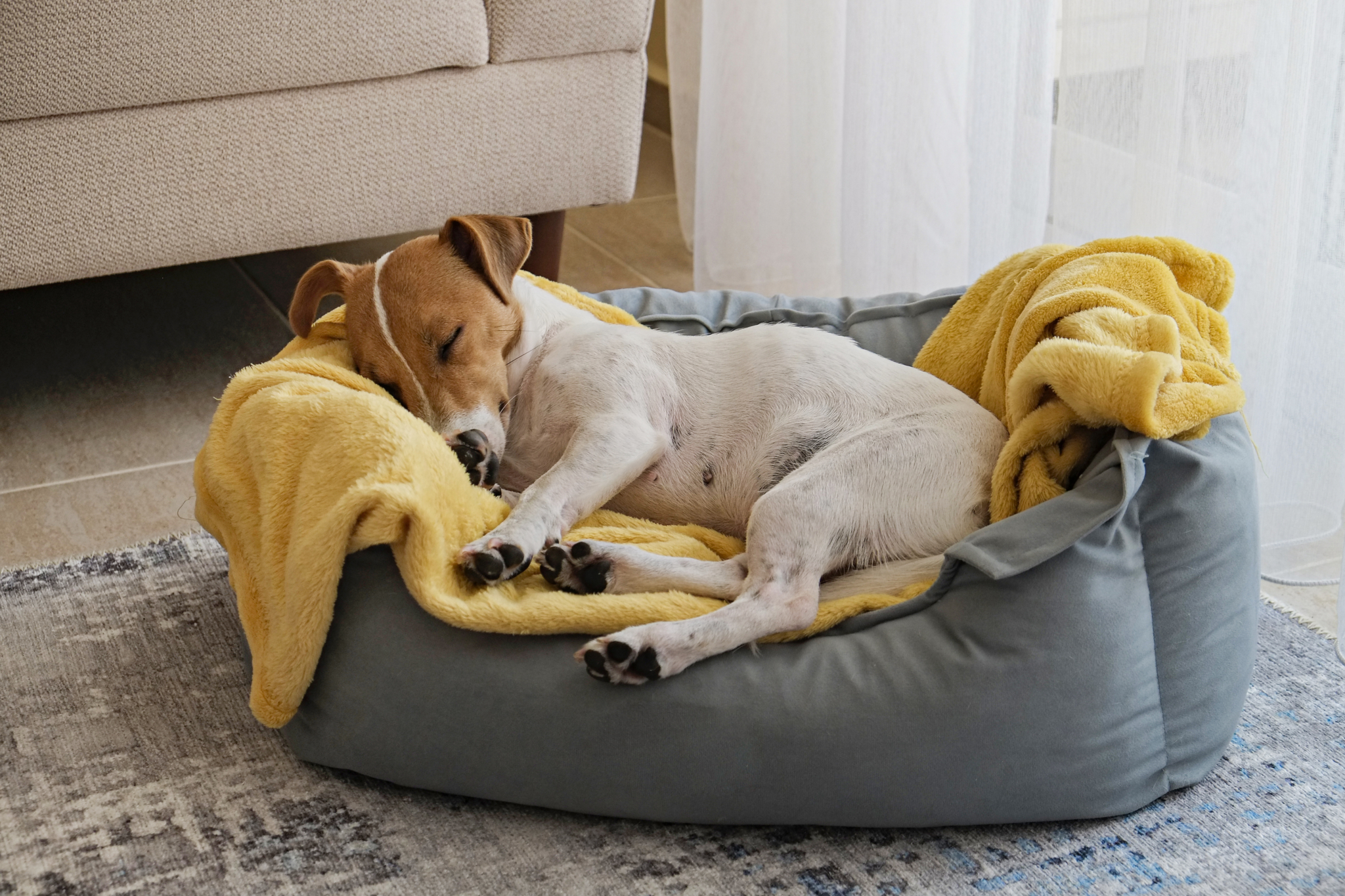 Identification
Keep your puppy's microchip details up to date and register changes to your address or telephone number by contacting Dogs and Cats Online and your microchip registry.
To find out if your animal is on a microchip registry, you can search their microchip number at petaddress.com.au. Identification in the form of collars, tags and microchips are extremely important for your puppy to be returned to you. Your puppy's microchip can also prevent other people claiming ownership, in case of theft or if your dog is lost.
If you move interstate with your puppy, make sure the microchip register on which your puppy and your details are registered will be recognised in the new state. If your animal is not currently on a microchip register, it is important you contact one to arrange this.
You will need to register your puppy with your local council and pay the associated fee. Contact your local council for more information about dog registration.
You can find out everything you need to know about microchipping here!

Avoiding potential hazards
Before allowing your dog access to the house and yard, ensure you have dog-proofed your home and yard.
To do this, you will need to:
Have all rubbish bins in places the puppy can't reach (inside cupboards or in a room with a closed door).
Remove any food items from benches or other areas your dog may be able to reach.
Move all houseplants out of puppy's reach, so that it cannot chew or knock them over. Remove plants that are toxic to animals from the house and garden.
Put away any items you do not want chewed. Ensure you have an array of suitable dog toys on offer.
Check that all fences are secure and that gates close securely. Ensure all rubbish bins are away from the fence line as the dog can use these to jump over.
Ensure that there is no washing left on the clothesline. Even puppies can jump up and destroy your washing. Some dogs derive a lot of enjoyment from pulling clothes and bedding off the line!
Vaccinations
Having your puppy vaccinated is crucial in order to help protect them from contracting dangerous and life-threatening diseases.
You can find out more about your puppy's vaccination requirements on our blog.
For more advice on how to care for puppies and dogs, hit the button below!